Faculty News
Opening the thirty-fourth annual conference of the Faculty of Medicine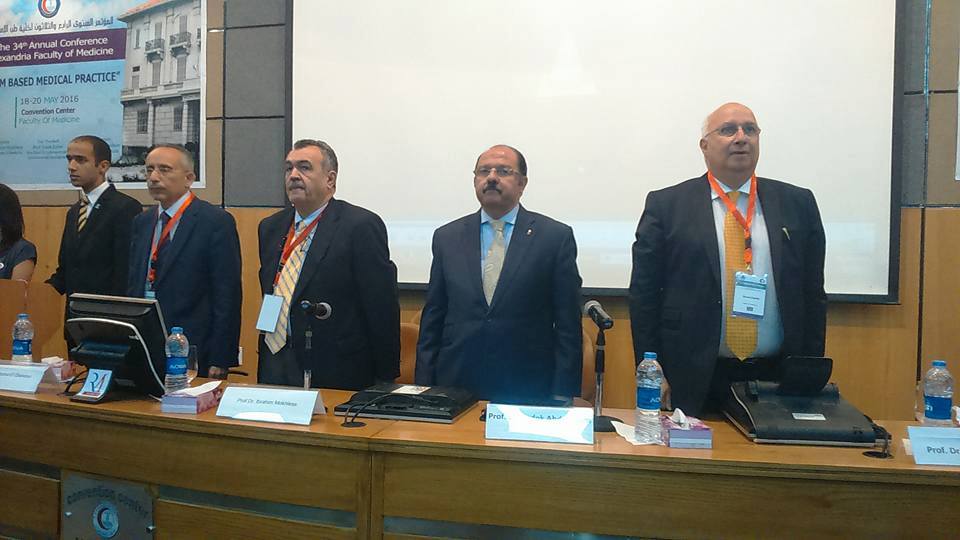 Dr. Sediq Abdul Salam, Vice President of Alexandria University for graduate studies and research, recently opened the events of the thirty-fourth annual conference of the Faculty of Medicine on "integration in medical practice," which is organized by the Faculty for three days under the auspices of Dr. Rushdi Zahran, President of the University, and headed by Dr. Ibrahim Mokhles, the Faculty Dean. In his speech at the opening ceremony, Dr. Sediq Abdul Salam stressed importance of integration between the various medical specialties to the upgrading of medical profession and achievement of better results in the treatment of many diseases.  In addition, Dr. Ibrahim Mokhles delivered a lecture on "team-building" in which he stressed the Faculty's interest in developing medical education and research laboratories, upgrading hospitals and raising university graduates' level indicating that mechanization of all university hospitals will occur within two years. The conference addresses the importance of integration between different medical specialties in the treatment of common diseases in Egypt through the discussion of 45 joint researches between different Faculty of Medicine departments on liver and heart diseases, breast cancer, tumors of children, organs transplantation disease and sleep apnea. The Faculty students and deputies also participate in the submission of research. The opening of the conference in the presence of Dr. Hind Hanafi, former President of the University, the Faculty deputies and members, Undersecretary of the Ministry of Health, and head of Medical Association in Alexandria. On the sidelines of the conference, racing and cycling marathons are held on Friday morning where the Faculty students and members participate. The marathon starts from Gleem and ends at the Faculty of Medicine complex in Al Azareeta. Balozarath. Prizes are awarded for the winners in the marathon as well as the participants
Category: Faculty News
Hits: 1352
The Faculty of Arts opens the activity of the Al-Gawala family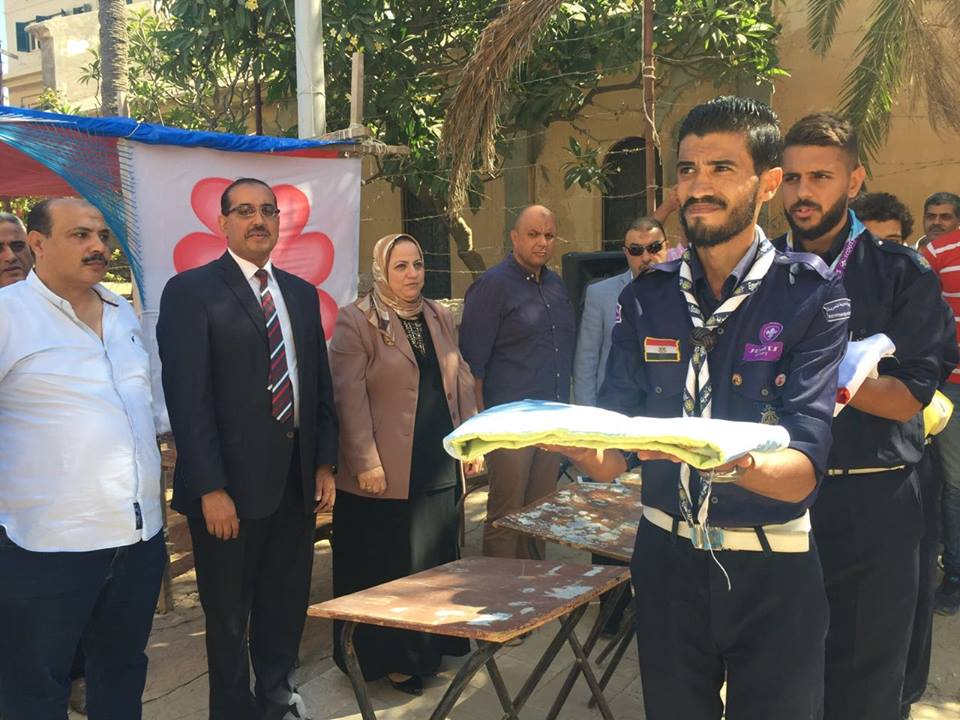 Dr. Ghada Abdel Moneim Mousa, Dean of the Faculty of Arts, Alexandria University, opened recently the activities of Al-Gawala in the presence of Prof. Sameh Al-Ansari, Vice Dean for Education and Students Affairs, and Dr. Emad Khalil, Vice Dean for graduate studies. Dr. Ghada Mousa confirmed her full confidence in Al-Gawala activity and her desire to achieve the best activity for this year.
Category: Faculty News
Hits: 1283
Faculty of Engineering to celebrates graduation of 70th Batch on 14 Oct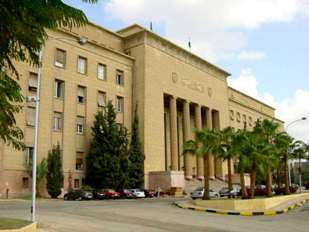 The Faculty of Engineering, Alexandria University will hold the 70th graduation ceremony batch 2016 on Friday 14th of October 2016 in faculty headquarter.
In this regard, the Dean Dr. Abdel Aziz Konswa stated faculty commitment to education development and preparation of students for the labor market. He also affirmed keeping contact with alumni and the importance of Continuing Education to achieve our dreams for Egypt.
Category: Faculty News
Hits: 1223
Inauguration of the third meeting of the National Cancer Research Network ECRN
On behalf of the President of Alexandria University, Dr. Essam El Kurdy, Dr. Hisham Gaber, the Vice President for Education and Student Affairs inaugurated the third meeting of the National Cancer Research Network ECRN. The event was attended the presidents of (South Valley - Zagazig - Menoufia – Sohag - Fayoum - Minya - Beni Suef) Universities, the Universities Deputies, Dr. Emad Hegazi, the Executive Director of Science and Technology Development Fund and Dr. Noha Awad; the executive director of AU Center for Cancer Research.
Dr. Gaber praised this meeting and thanked the efforts of Egyptian National Cancer Research Network ECRN. this meeting aims at encouraging scientific cooperation between the Egyptian universities and activating the utilization of research outputs in the field of cancer research and maximizing the returns on the national economy from research investments.
Dr. Gaber declared that the meeting witnessed inclusion of new Egyptian universities to the National Cancer Research Network so the total number will be 20.
The meeting included many discussion session about cancer in participation with Oncology Institute and Scientific Research Professors.
Category: Faculty News
Hits: 1193
Curriculums of the four years are collected on CD in "Commerce"

The Council of Deans of Alexandria university during its urgent meeting on Tuesday 12/9/2017 headed by university president Dr. Essam El Kurdi approved the proposal of the Dean Dr. Alsayed Alsaify to provide curriculums on CD for the students of the four classes in the Faculty of Commerce and to provide computer labs.
He also suggested to provide 300 copy in the library for free borrowing and to create recordings and videos by each professor to be available on YouTube.
The Council also approved the proposal of the acting Dean of the Faculty of Arts Dr. Ghada Moss who suggested to generalis the trail of providing electronic books for the open education system.
Category: Faculty News
Hits: 1078