About Alexandria University
The slogan of Alexandria University Contains the Lighthouse of Alexandria which is a huge building on the island of Pharos at the entrance of the eastern port of Alexandria, constructed in the era of Ptolemy II at about 280 BC. It consists of four floors: the first is squared, the second is octagonal and the third is rounded and contains a large lamp that lies on the top of three pillars with the highest in the form of the statue of the God of the Sea "Poseidon".
The Lighthouse length is about 120 meters high and built of limestone and its columns are made of granite and decorated with marble and bronze. The Lighthouse was completely destroyed in the fourteenth century after a major earthquake. Qait Bey Citadel is located in the same place now.
more about Alexandria University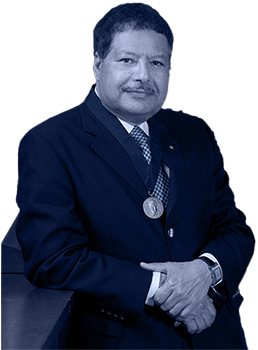 Prominent Figures
Dr. Ahmed Zewail
Dr.Ahmed Zewail is graduated from the Alexandria University and is an Egyptian scientist who won the Nobel in Chemistry in 1999 for inventing imaging system very fast which works by using laser and has the ability to monitor the molecules movement as they arise and in time of Coalescence to each other , the unit of time of picking up the picture is femtoseconds which is part of a million billion partof a second, it has helped to quickly identify many diseases and also he has several patents for many scientific instruments.
more about Dr. Zewail