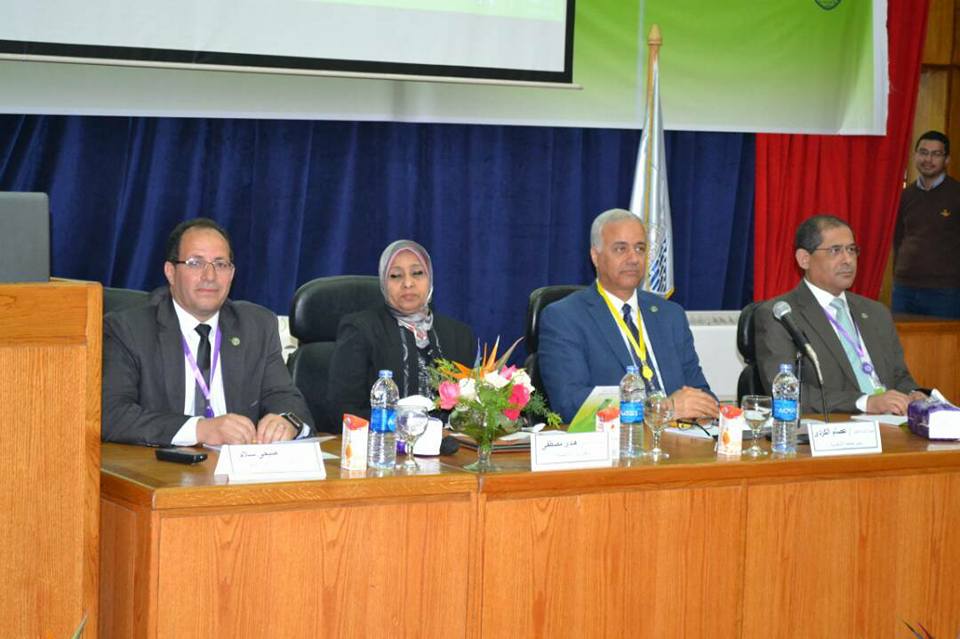 University of Alexandria President Dr. Essam El-Kurdi declared that Egypt is committed to achieving sustainable development, in line with the objectives of the United Nations sustainable development.Furthermore, Egypt is contributing effectively to the solution of global issues such as poverty, hunger and energy consumption, and to provide the best educational systems and health care methods and the environmental conservation.
This came during the opening of the eighth Environmental Forum, organized by AU Department of Community Service and Environment Development in cooperation with the Ministry of State for Environmental Affair. This year forum is entitled "Sustainable green cities" and will continue its work for two days.
AU president clarified that the meeting forumaims to exchange experiences between university researchers onstrategic elements and objectives of sustainable green cities. He added that Earth Day celebration will be held in the Faculty of Science at the sidelines of the forum on next Saturday, wherthe celebration shall include the subject of environmental footprint as well as many activities.
In her speech on behalf of the Minister of Environment Dr. Khaled Fahmy, Eng. Huda Mustafa the Under-secretary of the Ministry of Environment in Alexandria statedthat the Environmental Forum represents a new addition in scientific research in this area and represents a great opportunity to discuss environmental challenges facing our country.