Grants news
The Moroccan government allocates 10 grants for Egyptian students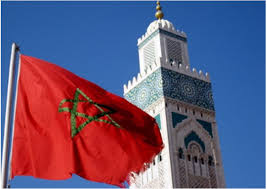 Alexandria University Deputy for Graduate Studies and Research Dr. Hisham Gaber declared that Morocco Kingdom allocated 10 grants for the
Egyptian students to complete their study in the Moroccan institutions in the academic year 2017/2018.
For more information and details, please visit the following websites:
http://www.amci.ma/
http://www.enssup.gov.ma/
http://www.men.gov.ma/Ar/Pages/Accueil.aspx
http://takwine.ofppt.ma/ERP_OFPPT/Accueil.aspx
Category: Grants news
Hits: 3333
ERASMUS MUNDUS JMD DYCLAM Curriculum and modules

DYCLAM mobility
International organisations such as the UNESCO or European organisations such as the Council of Europe are really concerned about Cultural Landscapes. Indeed, Cultural Landscapes and Heritages are at the very heart of important things that are happening in our world and societies regarding environment, social and economic territorial development. In order to understand the whole concepts and theories related to different fields of study concerned (urban planning, architecture, archeology, geography, environment, economics, anthropology, communication …), transversal know-hows are needed using applied methodologies and fieldworks. 
Physically and intellectually, mobility in DYCLAM is necessary. It makes students understand cultural diversity, human and territorial development.
MOBILITY 5 INSTITUTIONS, 5 PERSPECTIVES, 5 EXCELLENCES
Dyclam is a 2-year curriculum of exchanges and applied education
• Semester 1: University of Saint-Étienne, Site Le Corbusier, France
• Semester 2: Polytechnic Institute of Tomar, Tomar, Portugal
• Semester 3: National Museum of Natural History, Paris, France
• Semester 4: two months of studies at the University Federico II, Naples (Italy) or at the University of Stuttgart (Germany), followed by a 4-month compulsory internship on the field or in a laboratory
Awarded degrees
At the end of the curriculum, successful students will receive a joint degree DYCLAM along with the following:
Master Systèmes, Territoires, Environnement, Patrimoines spécialité Métiers des patrimoines

 

of the University Jean Monnet at Saint-Etienne

Master Sciences de la nature et de l'homme, Mention Evolution, patrimoines naturels et sociétés, SpécialitéEnvironnement, Développement, Territoires et Sociétés

 

» of the National Museum of Natural History, in Paris.

Mestrado em Técnicas de Arquelogia – Area de Especializaçao em Gestao do Patrimonio Cultural

 

of the Polytechnic Institute of Tomar
Depending on their choice of mobility for the 4th semester, one degree will be added among:
Master Materiali e tecniche costruttive per il recupero del paesaggio culturale mediterraneo

 

of the University Federico II of Naples

Zeugnis über die Masterprüfung im Studiengang Romanistik

 

of the University of Stuttgart.
CURRICULUM
Languages of teaching are French andEnglish (as supporting help).Students receive languages lessons in Portuguese, Italian, andGerman, with a specific focus on the practice of French.
How to be part of DYCLAM?
Admission criteria
Applicants must hold 
a bachelor degree
 (or any nationally recognized first cycle degree equivalent to 180 ECTS). Regarding the different professional opportunities in the field of cultural landscapes and heritage management, 
applicants can hold a bachelor diploma in Humanities, Planning, Urbanism, Architecture, Law, Natural sciences, Social Sciences, Chemistry, Tourism, Physics, Engineering, Design, and Art
.
Bachelor students having already obtained at least 150 ECTS may apply but they will be admitted only if they are successful before the summer break.
Application procedure
Candidates must fill and sign an application form and enclose the following application documents:
A CV, in French or in English in Europass format (with photo)

Certified photocopy of the Bachelor degree (or equivalent) with French or English certified translation

Certified photocopy of transcripts with French or English certified translation

Language proficiency (French: DALF C1, English: IELTS 6, TOEFL 550, TOEFL internet-based at least 90, TOIC at least 650)

2 recommendation letters in French or in English

A letter of motivation (both typed and hand-written) in French or in English

A scan of your passport/national ID

A scan of your birth certificate (with certified translation in French or English)

A resident or professional certificate proving your current home address
Scholarships and financial supports
Category: Grants news
Hits: 3292
UNESCO/ISEDC CO-SPONSOREO FELLOWSHIPS PROGRAMME 2017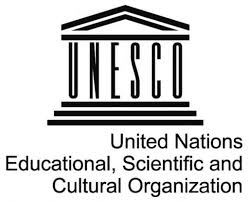 In line with the strategy and objectives of the approved UNESCO Programme and Budgetfor the Fellowships Programme Section, the UNESCO Category II International Center for Sustainable Energy Development (ISEDC) in Moscow (Russian Federation) is offering twenty (20) JeiIowships of four weeks (4) duration each in 2017. The aim of this fellowships programme is to enhance the capacity-building and human resources development in the area of sustaina e an renewa e energy sources in developing countries and countries in transition. The training activities in the framework of these fellowships are tena e in specialized institutions in the Russlan Federation. The medium of instruction wlll be English. UNESCO will solicit applications from the developing countries and countries in transition (list of invited Msmber States in Annex I),
FIELDS OF STUDY
The candidates may choosa to study in the following fields of study, which are aligned with UNESCO's objectives and programme priorities, as per approved 38 C/5 and in accordance with the decisions made by the Executive Board:
f: ) Energy and sustainable development;
(I›) Ecological management of energy resources;
(u) Renewable energy;
(Jj Sustainable and renewable energy power generation.
DURATION
Four week duration: from 2 to 27 October 2017.
QUALIFICATIONS REQUIRED
Canclidates must meet the following criteria:
Holder of at least a BSc degree or BA in Economics;
Proficient in English;
Not more than 35 years of age.
Category: Grants news
Hits: 3097
The 8th of November, 2016... Deadline to apply for scholarship programs in England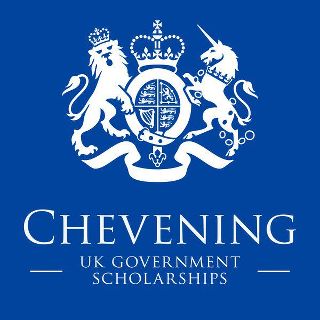 The General Administration of cultural relations at the University of Alexandria announced the start of scholarship programs in England for 2017/2018 to study the masters for one year in any field of study in any of the English universities, no later than November 8, 2016
For more information about the terms of progress and areas of study, please visit the following link
Category: Grants news
Hits: 2939