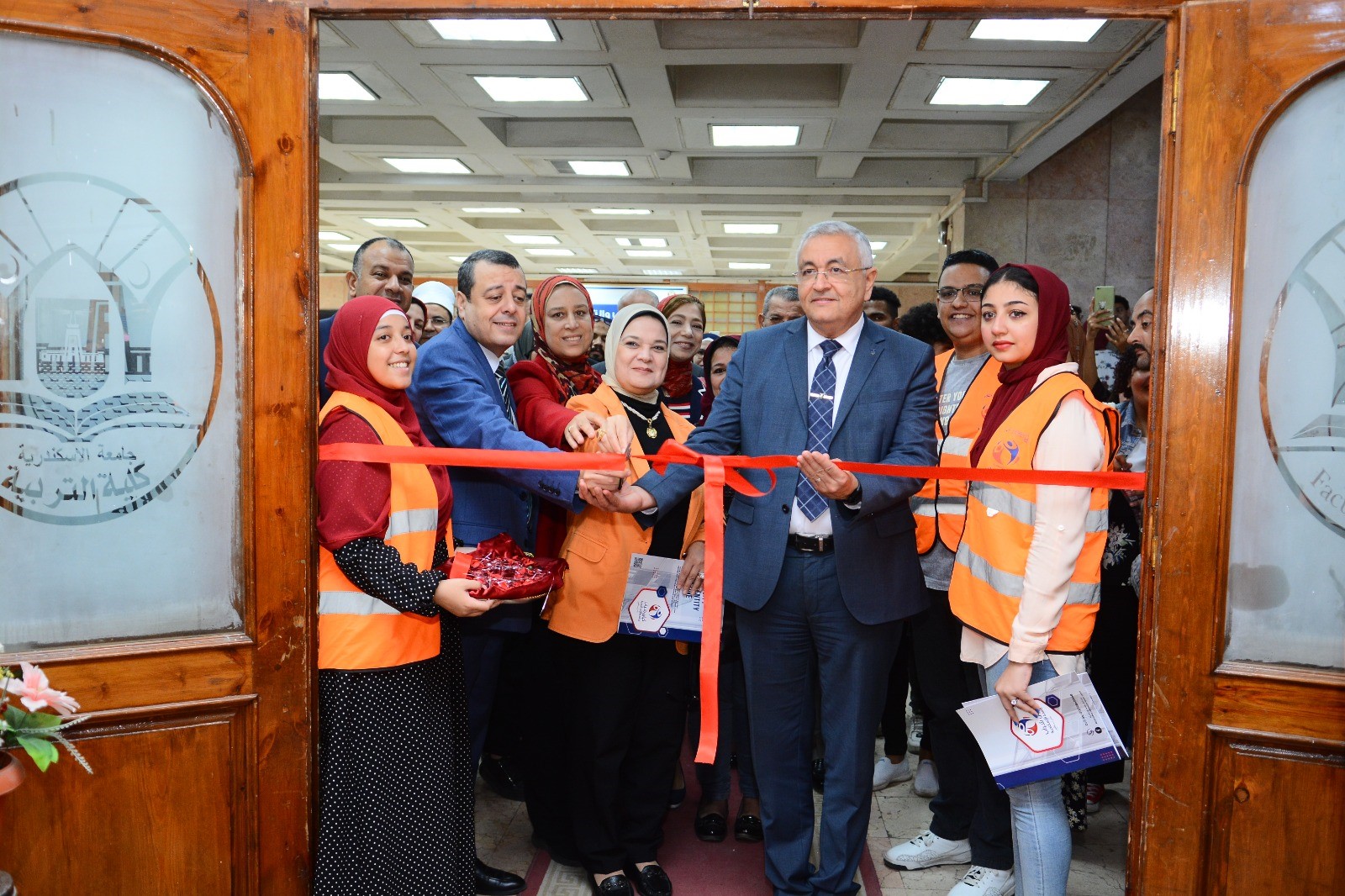 Under the auspices of Professor Dr. Abdelaziz Konsowa, President of Alexandria University, Dr. Saeed Allam, Vice President of the University for Community Service and Environmental Development Affairs, accompanied by Dr. Mohamed Anwar, Dean of the Faculty of Education, Dr. Rehab Seddik, Dean of the Faculty of Early Childhood Education, and Dr. Nagda Ibrahim, Dean of the Faculty of Specific Education, inaugurated an exhibition entitled "The Glorious October Victory: Employing Environmental Raw Materials from a Sustainability Perspective," where childhood education students in the university's educational sector faculties used environmental materials to create designs and models that express the epic of the Glorious October Victory.
The Alexandria University Youth Organization participated in organizing the exhibition, while several kindergarten children and their supervisors also participated in some parades. The exhibition will remain open to kindergarten children for ten days, after which the schools of Bashayer Al-Khair schools and Hayah Karima villages will be supplied with the exhibition's products in order to convey the spirit of October among school children and students to instill the values and spirit of loyalty and belonging.
The inauguration was attended by Dr. Arabi Abu Zeid, Director of Alexandria Education Department, who directed the Kindergarten Administration to organize educational trips for kindergarten children to learn about the heroism of their ancestors. The event was also attended by Dr. Ibrahim El-Gamal, General Director of Preaching and Secretary of the Family House, and Ms. Ola Suleiman, Director of Central Alexandria Educational Administration, Major General Mohamed Nassar, Assistant Commander of the Northern Military Region, Ms. Amal Abu Zeid, General Director of Kindergartens in Alexandria Department of Education, in addition to the Faculties' vice deans: Dr. Hassan Abdeen, Dr. Salem Abdelrazek, and Dr. El Sayeda Mahmoud, as well as Dr. Saeed Nafea, former President of Damanhour University.