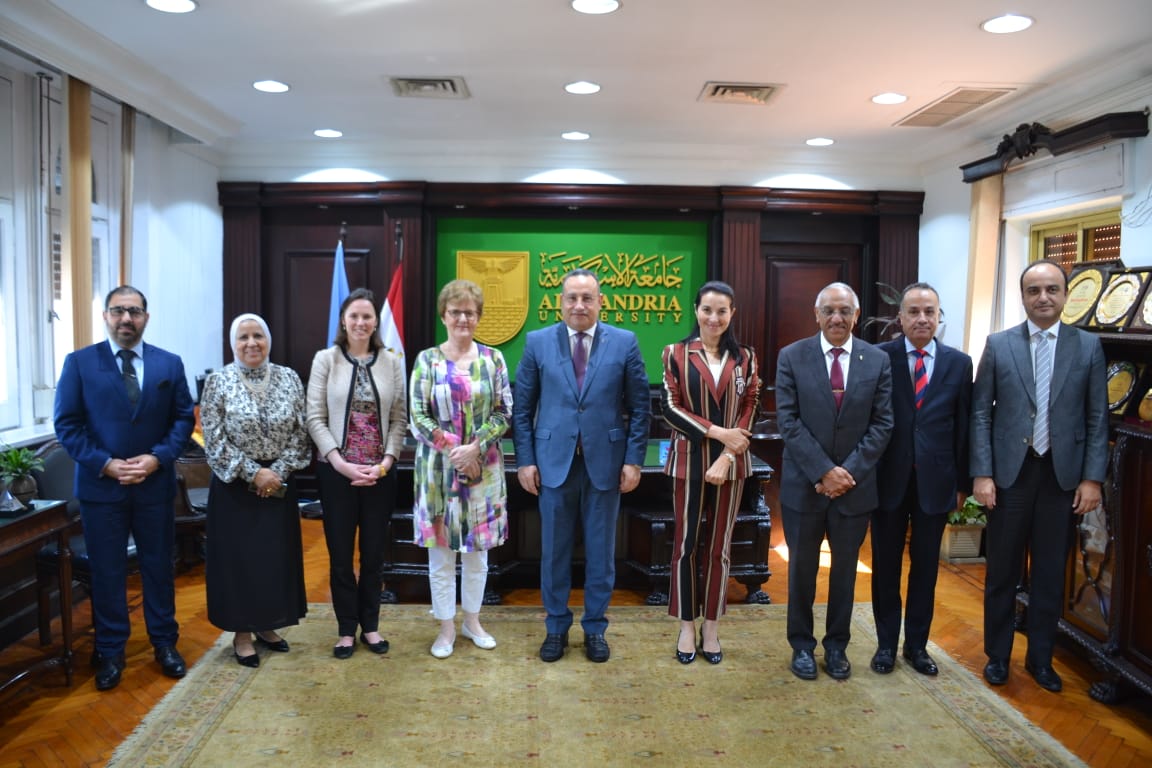 Professor Dr. Abdelaziz Konsowa, President of Alexandria University, received Dr. Andrea Nolan, President of Edinburgh Napier University in Scotland, and her accompanying delegation, with the aim of developing ways of academic and cultural cooperation between the two sides on topics of common interest. The meeting was attended by Dr. Ali Abdelmohsen, Acting Vice President of the University for Education and Student Affairs, Dr. Hisham Saeed, Acting Vice President of the University for Postgraduate Studies and Research, Dr. Boshra Salem, responsible for the University's Office of International Relations, Dr. Gihan Gewaifel, Assistant to the University President for International University Branch Affairs, and Dr. Essam Wahba, Acting Dean of the Faculty of Engineering.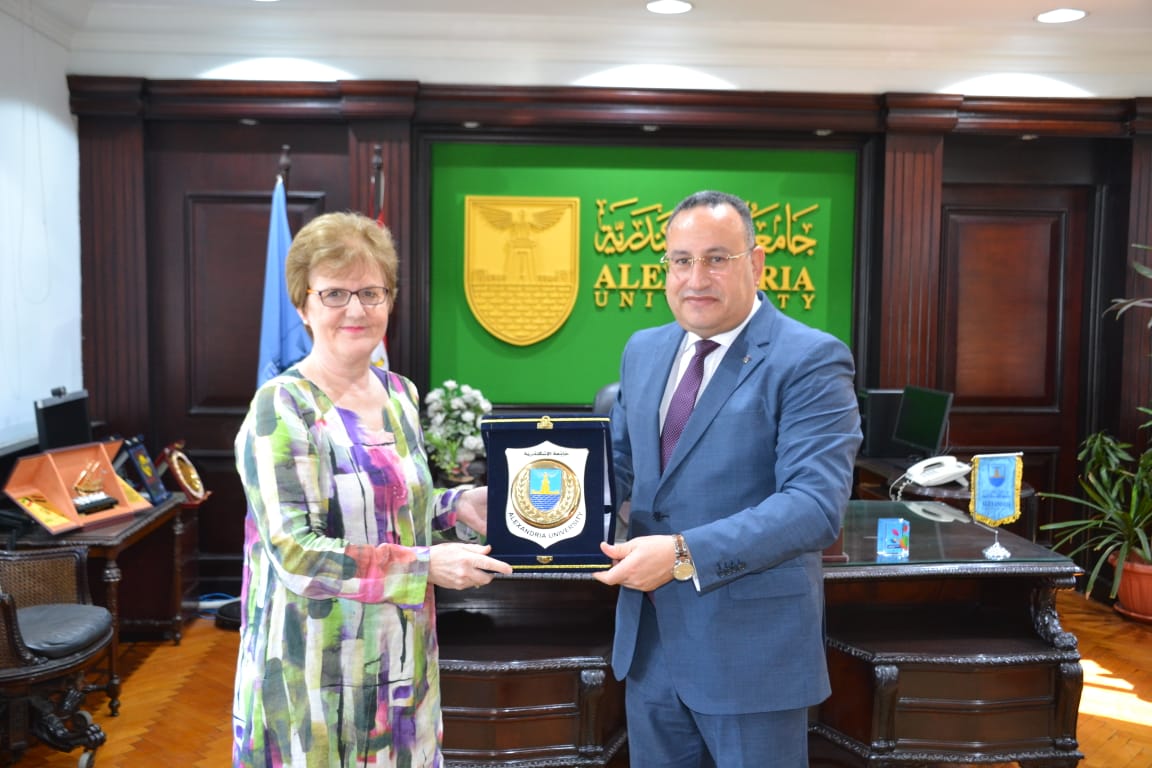 In his speech, Dr. Konsowa welcomed the delegation from Edinburgh Napier University, stressing Alexandria University's keenness to cooperate with Scottish universities in various scientific and cultural fields, pointing to Alexandria University's international relations with highly ranked international universities through dual academic degrees, scientific research, and joint research projects with these universities. He reviewed ways to support scientific research through the initiative to support young researchers and stimulate innovation and entrepreneurship through the Alexandria University Technology Park incubator, the university's role as an academic think tank for the surrounding industrial community, and the university's participation in the United Nations Climate Change Conference COP27 and preparations for the COP28 conference. Dr. Konsowa also expressed his aspiration to increase this cooperation in the areas of exchanging faculty members and students, sharing opinions and experiences in the fields of education, scientific research, innovation, training, and joint academic degrees at both the undergraduate and postgraduate levels.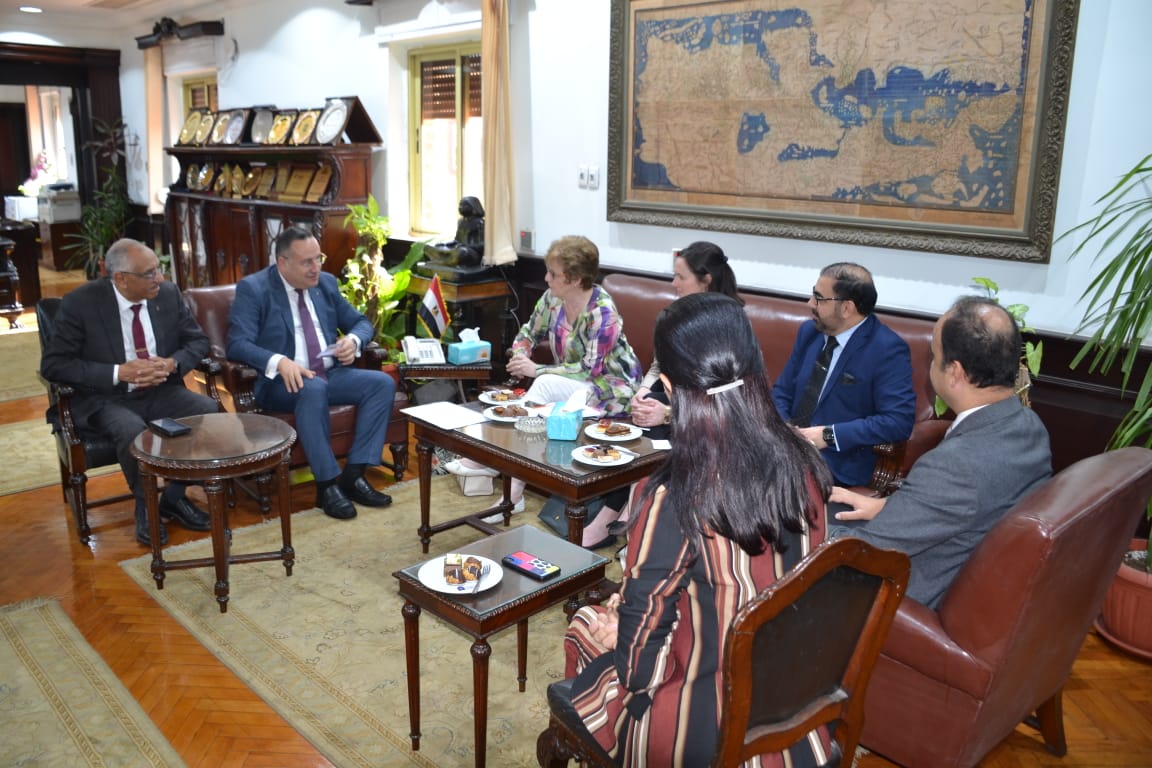 Dr. Andrea Nolan praised the distinguished level of Alexandria University, stressing Edinburgh Napier University's keenness to cooperate with Alexandria University in the areas of educational programs and joint research projects in various academic disciplines in general and engineering, social and health sciences in particular.