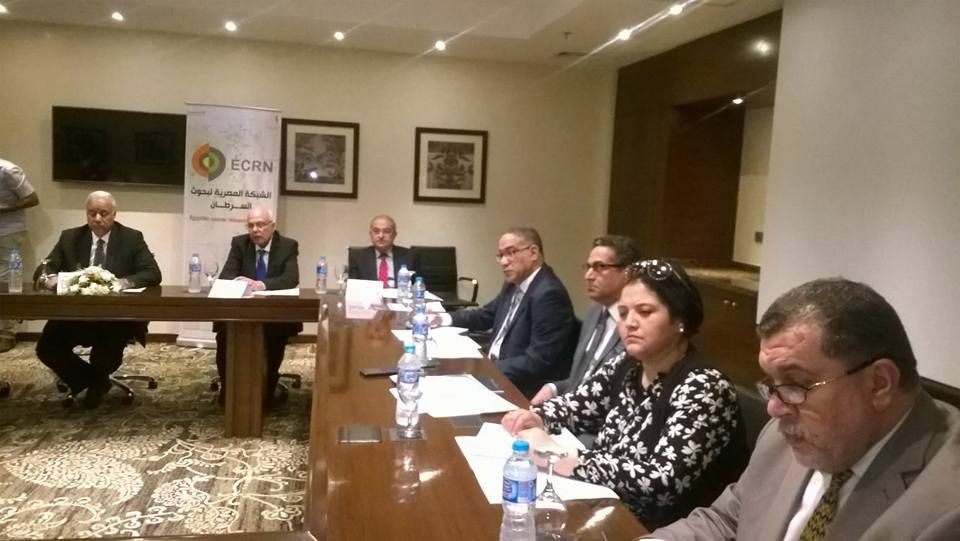 Alexandia University President Dr. Essam El-Kurdi and Dr. Mahmoud Sakr the President of the Academy of Scientific Research and Technology inaugurated the meeting of the Egyptian Network for Cancer Researches. The event was attended by Dr. Noha Awad the Executive Manager of the Network in addition to presidents and deputies of the participated universities.
In his speech Dr. Kurdi emphasized the importance of integration and scientific cooperation between universities and acacademic institutions to cope with the developments. He called to set cooperative research programs and tothe use research facilities in order to achieve better results for cancer therapies.
Dr. Kurdi expressed his hope to achieve the goals of the Egyptian Network for Cancer Researche that was established by Alexandria University to get positive outputs on the public health in Egypt and then on the economy
AU Rector announced that Kafr El Shiekh University and Sohag University joined the Network so that the Network members became 13 university in addition to the Military Medical Academy as supporting partener.