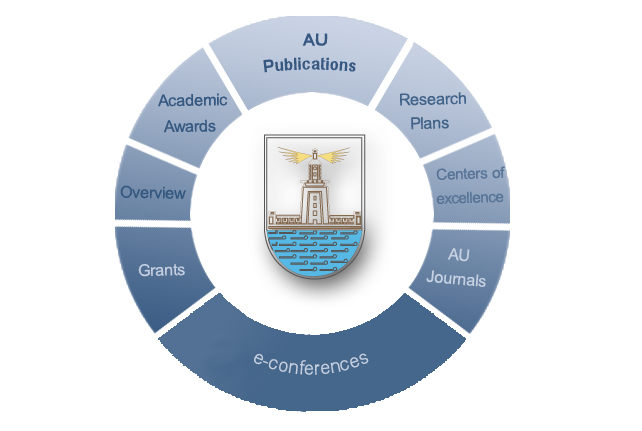 Research is viewed at Alexandria University as an essential partner with classroom and laboratory instructions. While advancing human knowledge and understanding, research makes special contributions to the University's educational program by providing experience in theoretical and practical work for both students and staff members.
In addition to laboratories and research facilities organized within departments, there is an increasing number of central laboratories of an interdepartmental nature established to facilitate research work in fields which cross the lines of traditional disciplines. The mission-oriented type of research receives great attention from the University due to its importance in linking the University with industries and the community as a whole.
Research activities are funded through the University budget, grants from industry and international agencies and through agreements with donating agencies. Research projects and activities are implemented either on the University premises, in communities within Alexandria Governorate or in semi-urban and rural areas in the nearby governorates.