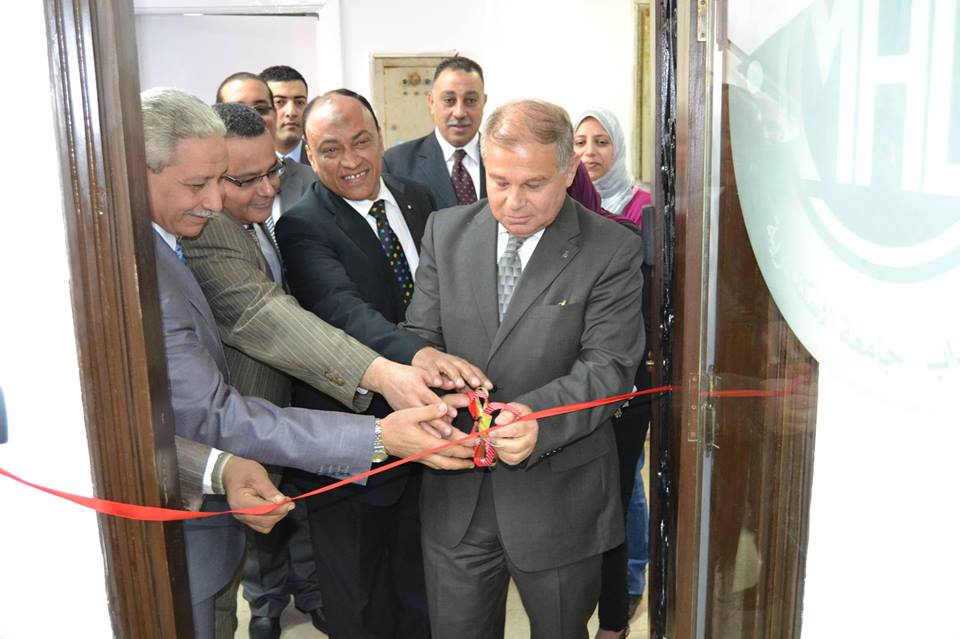 Within the framework of the efforts of the Faculty of Arts, University of Alexandria, for the continued development and advancement of the educational process, Prof. Dr. Rushdi Zahran, President of the university, opened, on Sunday morning, February 14th, 2016, a Psychology Laboratory in the Faculty. This is after its development and the preparation of its infrastructure in full, as well as Measurement and Evaluation Unit at the Faculty. It includes the establishment of question banks for the curricula of the participating departments' programs up to 40 curricula and the application of electronic testing and correction to more than 4,000 students of these departments in addition to the preparation of code of ethics for students' evaluation systems. That is in addition to the preparation of faculty members to apply the optimal use of question banks and do exams to measure learning outcomes besides the preparation of students capable to solve electronic tests. Furthermore, the unit includes implementation of the first electronic monitoring committee in the Faculty this year.
Prof. Dr. Rushdi Zahran, in his speech on this occasion, pointed out that the University includes 13 units of measurement and evaluation. In addition, it seeks the to complete them to be available in faculties and institutes. He also praised the role of the Faculty of Arts in the continuous development by automating and correcting exams electronically through a fair, accurate, objective and transparent system. Furthermore, the University President pointed to the need to complete the development of the Psychology Lab to involve the usage of the electronic experiments systems in educating students and the development of display systems.
Prof. Dr. Abbas Suleiman, the Faculty Dean, discussed the role of the unit of measurement and evaluation and Psychology Lab after its development in improving students' quality to get them to the desired quality standards. He added that the Faculty got correspondence and documents Automation Project of the Ministry of Communications which will have a very positive impact on raising the Faculty to a higher level in the speed and accuracy of exchanging information.
The opening was attended by Prof. Dr. Mohamed Abaza, Vice President for Matrouh branch, Dr. Hisham Gaber, Vice President for Education and Student Affairs, and the Faculty deputies and professors.