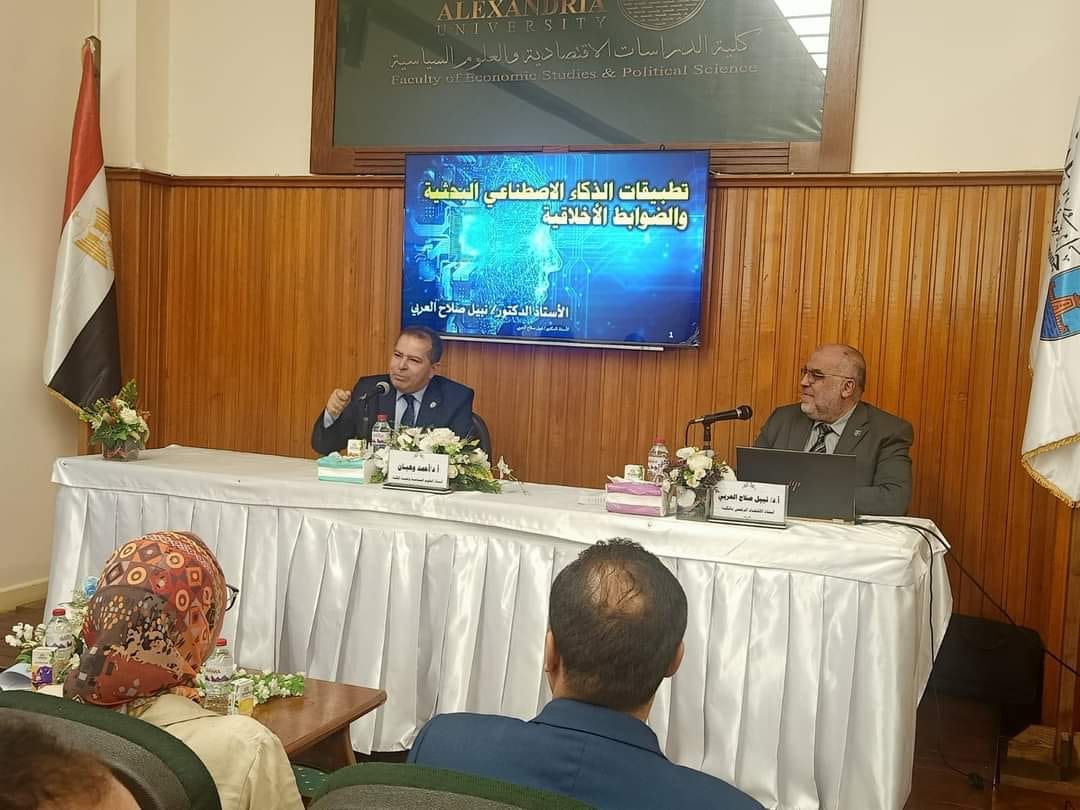 Under the auspices of Professor Dr. Abdelaziz Konsowa, President of Alexandria University, the Centre for Economic Research and Studies at the Faculty of Economic Studies and Political Sciences organized an educational symposium entitled "Research Applications of Artificial Intelligence and Ethical Controls," in which Dr. Nabil Salah El-Arabi, Professor of Digital Economics at the Faculty, and former advisor to one of the United Nations Development Program projects, lectured.
Dr. Ahmed Wahban, Dean of the Faculty, indicated that the symposium was attended by a group of faculty members, supporting staff, researchers, specialists, and students from the Departments of Economics and Political Science. He pointed out in his speech the importance of adhering to ethical controls and academic standards in scientific research, stressing that the development of artificial intelligence electronic and digital tools in academic research is not a substitute for serious, thorough scientific research, and the researchers must strive to benefit from contemporary technologies, including the potential of artificial intelligence, without falling into the trap of plagiarism or claiming intellectual property that is not their own creation.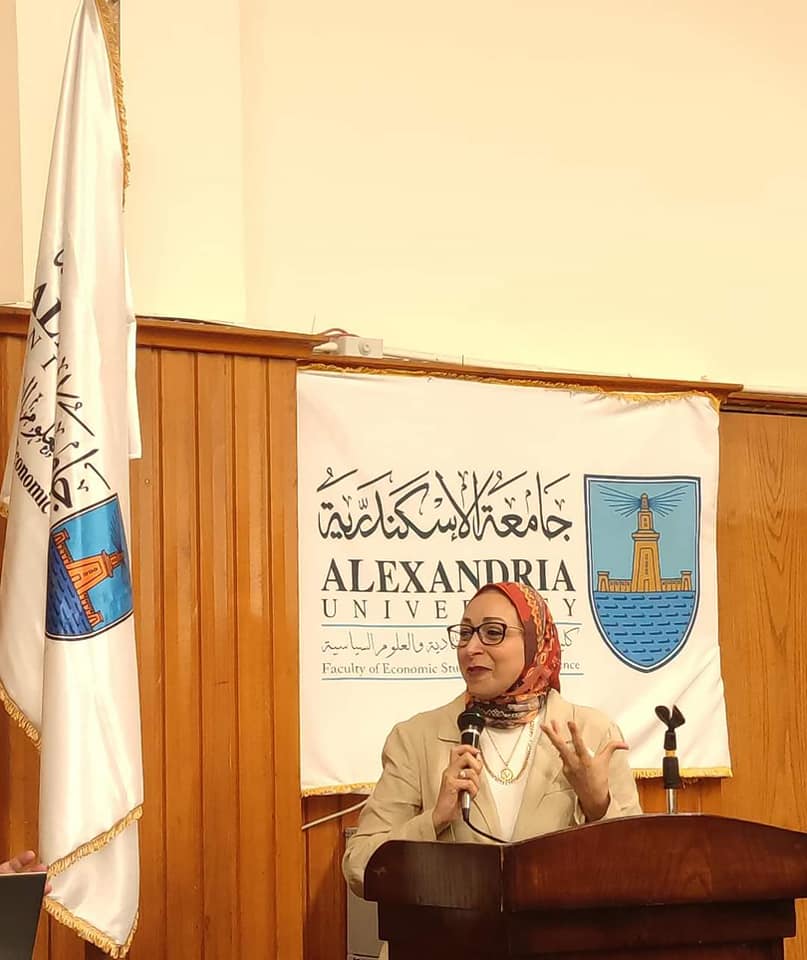 Dr. Abeer Shaaban Abdo, Executive Director of the Centre for Economic Research and Studies, pointed out the accelerating pace of artificial intelligence innovations that cast a shadow on academic research, which necessitates the need to discuss them and learn about the advantages and risks of using these technologies in the research and academic field.
Dr. Nabil El-Arabi reviewed artificial intelligence technologies and their expected impact on human lives and scientific research. He also reviewed the latest developments in this field, pointing to several topics, most notably:
- Introduction to the chatbot using artificial intelligence.
- How does the LLM work within artificial intelligence techniques?
- A comparison between the ChatGPT application and the Bard application in terms of specifications and performance standards.
- Effective use of artificial intelligence dialogue robots in research activities.
- Ethics of using artificial intelligence applications in academic research.
The symposium included numerous interventions from the audience, including faculty members, supporting staff members, and young researchers, during which they asked various questions, and ended with an emphasis on continuing the series of symposiums on the subject of artificial intelligence and its developments, based on its great importance in the field of contemporary scientific research.