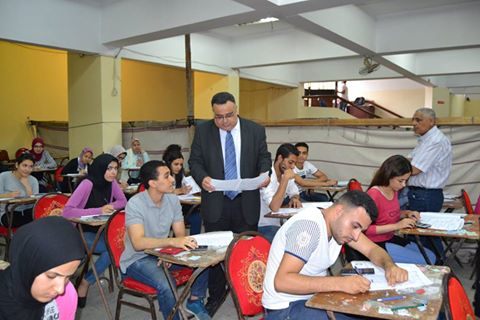 Alexandria University Vice President Dr. Hisham Gaber visited the Theoretical Complex to review the second semester exam in the faculties of Tourism, Law, Commerce, Arts and Education. He emphasized on providing proper psychological atmosphere for the students, and preventing any opportunity for cheating.
Dr. Hisham Gaber also reviewed the work inside control rooms and stressed on finishing examination papers and announcing final results as soon as possible.
Dr. Gaber was accompanied by deans and deputies of the faculties of the theoretical complex during his tour.