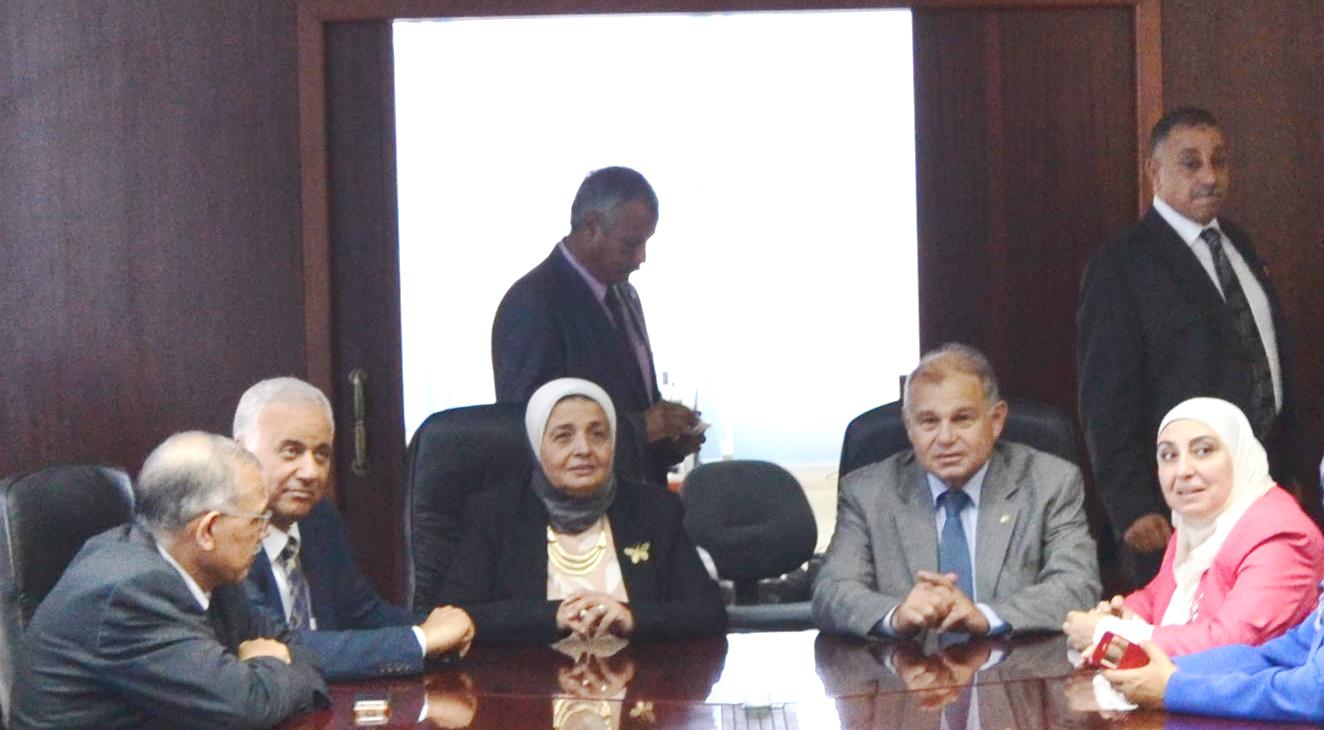 Dr. Rushdy Zahran, President of Alexandria University declared that the total number of faculties and institutes of Alexandria University, which was accredited by the National Authority for Quality Assurance and Accreditation of Education became 11 faculty and institute.
This came after the meeting held in the Faculty of Engineering with Prof. Dr. Johansen Eid, the Manager of NAQAAE on the occasion of opening of a branch of the authority in AU. During the meeting, it was announced that the Faculty of Veterinary Medicine obtained the accreditation.
The meeting was attended by Prof. Dr. Essam El-Kurdi the University Vice President for Community Service and Environment Development, Prof. Dr. Abdel Aziz Konswa; Dean of the Faculty of Engineering, Prof. Dr. Ashraf Nazem; Dean of the Faculty of Veterinary Medicine, Prof. Dr. Kamal Metwalli, Director of Quality Assurance Center of AU and a group of teaching staff members.