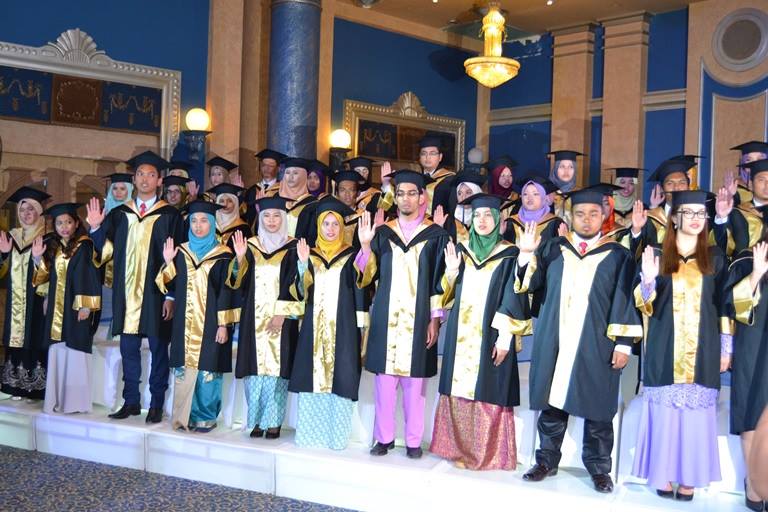 The Faculty of Dentistry - Alexandria University celebrated the graduation of the second batch of Bachelor of Dentistry of credit hours system (the International Program) on Thursday, 2 June 2016.
During the celebration, Prof. Dr. Rushdi Zahran, President of the university assured in his speech the university commitment to communicate with the students and provide support with all educational means to produce a new generation at the highest level.
Prof. Dr. Tarek Mahmood, Dean of the Faculty stated that the ceremony will include honoring 33 alumni with bachelor's degree from countries (Egypt - Malaysia - Kuwait). He mentioned that the total number of students of the International Program with credit hours is more than 300 students while the duration of study is 5 Years.
The ceremony was attended by Prof. Dr. Mohamed Abaza, University Deputy for Matrouh Branch, Prof. Dr.  Ibrahim Mokhles, Dean of the Faculty of Medicine, Prof. Dr. Sahar El Sheikh, Deputy of the Faculty of Dentistry for Education and Students Affairs and Dr. Nevin Shawky, the Executive Director of credit hours program in addition to a large number of professors of the Faculty of Dentistry and students families.