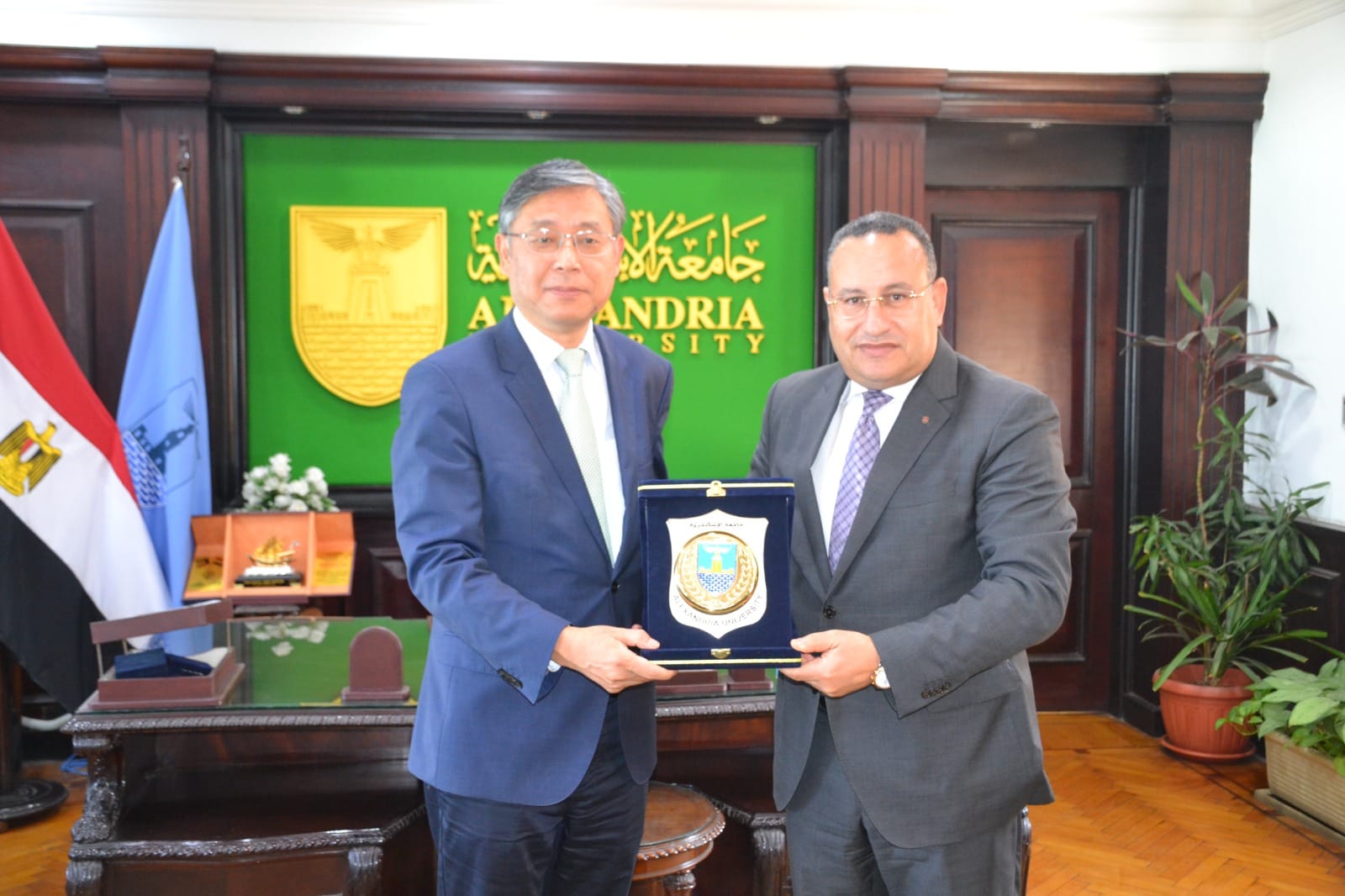 Professor Dr. Abdelaziz Konsowa, President of Alexandria University, received a high-level delegation from Shanghai International Studies University in the Republic of China, headed by Dr. Jiang Feng, President of the University, on a visit aimed at enhancing academic cooperation, exchanging experiences, and academic and cultural exchange between the two universities. The meeting was attended by Dr. Ashraf El-Ghandour, Vice President of the University for Graduate Studies and Research Affairs, Dr. Wael Nabil, Vice President for Education and Student Affairs, Dr. Boshra Salem, Deputy Supervisor of the Office of International Relations, Dr. Naglaa Abou-Agag, Vice Dean of the Faculty of Arts, and Dr. Ibrahim Rehab, Advisor to the University President for African Affairs.
During the meeting, views and ideas were exchanged on ways to enhance cooperation, review potential opportunities for academic cooperation, and ways to build strong and fruitful partnerships in the future with Alexandria University through signing a joint cooperation agreement.
Dr. Konsowa confirmed During the meeting that Alexandria University is keen to cooperate with prestigious international universities, especially Shanghai International University, pointing to the importance of this visit in enhancing education and scientific research opportunities in areas of common interest.
The President of Shanghai International Studies University expressed his pleasure at the meeting, stressing the importance of international cooperation in developing academic and research fields. He also expressed his university's readiness to strengthen ties with Alexandria University, increase scholarship programs, exchange students and researchers, and share resources in the future.