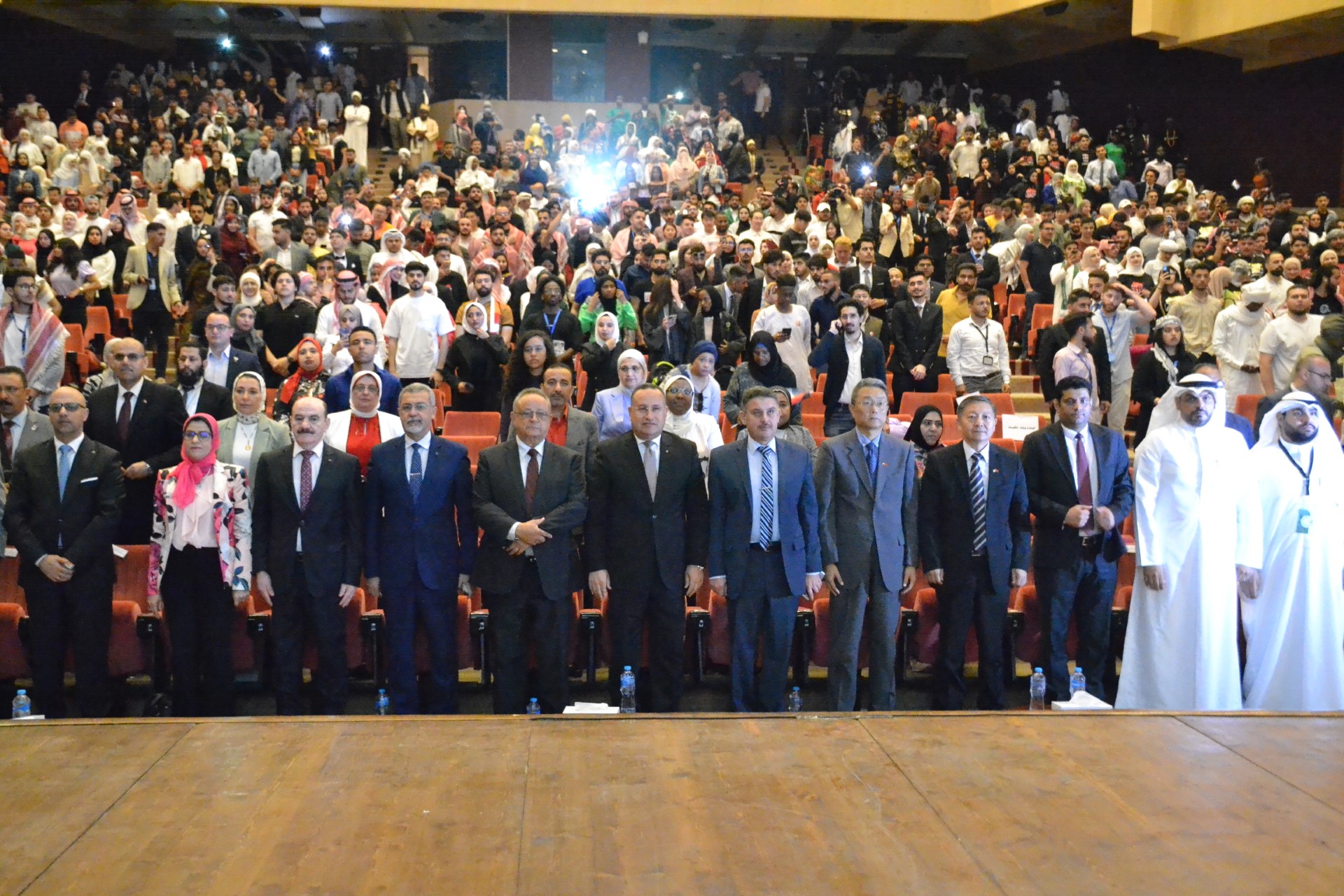 Professor Dr. Abdelaziz Konsowa, President of Alexandria University, witnessed this evening the celebration of the International Students Cultural Day, which is organized by the University's International Students Department, with the participation of students from 16 different nationalities studying at Alexandria University. The celebration took place at the Great Hall of the Bibliotheca Alexandrina.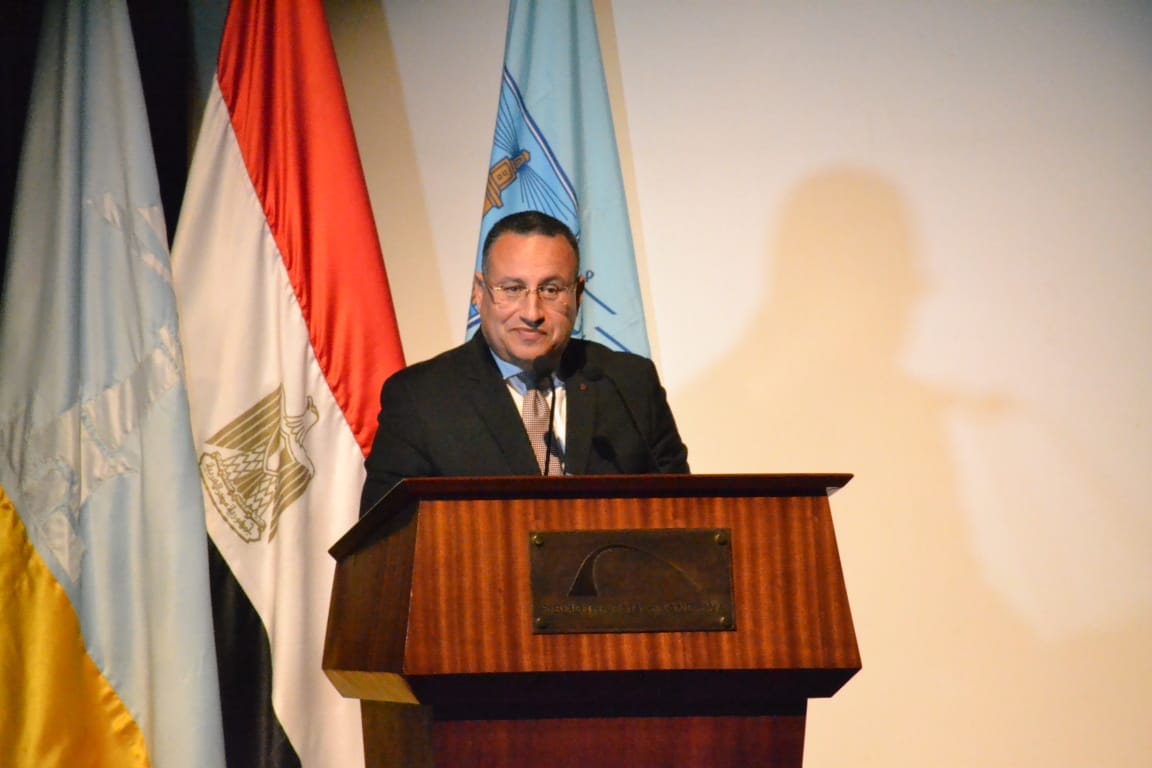 In his speech, the University President expressed his pleasure with the solidarity of students of different nationalities, and the messages expressed by this scene that we are all one. He thanked the students for showing human values in their best forms such as tolerance, brotherhood, and respect for civilizations among peoples, wishing them continued success. In the same context, Dr. Konsowa confirmed that Alexandria University seeks, through a clear and specific strategy, to achieve educational competitiveness and graduate distinguished students whether locally, regionally or globally, explaining that the university is cooperating for this purpose with international universities of prestigious classification, and is preparing in the coming days to sign several double degrees with several British universities. He also pointed out to study programs at Alexandria National University that keep pace with the contemporary development in education programs at the international level and the needs of the labour market.
Dr. Wael Nabil, Vice President for Education and Student Affairs, expressed his happiness with this gathering of different communities in Egypt, stressing Alexandria University's support for its international students, not only academically, but extends this support to all student, cultural, recreational and sports activities.
Dr. Hala Maklad, Executive Director of the International Students Department at the University, said that today's event represents a celebration in which various cultures decorate the grounds of Alexandria University. She praised the impressive cultural and artistic performances that reflect the civilizations of countries, stressing that the International Students Department will continue to provide all services to students throughout their studies at the university.
The celebration began with the recitation of the Holy Qur'an, followed by a screening of a documentary film about Alexandria University, a parade of the flags of the participating countries, and speeches by the President of the Alexandria University Student Union, the General Coordinator of the Communities, and the representative of postgraduate studies for the international students. In addition, artistic performances were presented by the Alexandria University Choir, including both Egyptian and international students, as well as 16 artistic performances presenting the heritage and civilization of the participating communities.
The ceremony was attended by Dr. Ahmed Zayed, Director of the Bibliotheca Alexandrina, Major General Khaled Gomaa, Secretary General of Alexandria Governorate, in addition to several consuls, advisors and cultural attachés of the participating countries, and deans and vice deans of the various faculties.