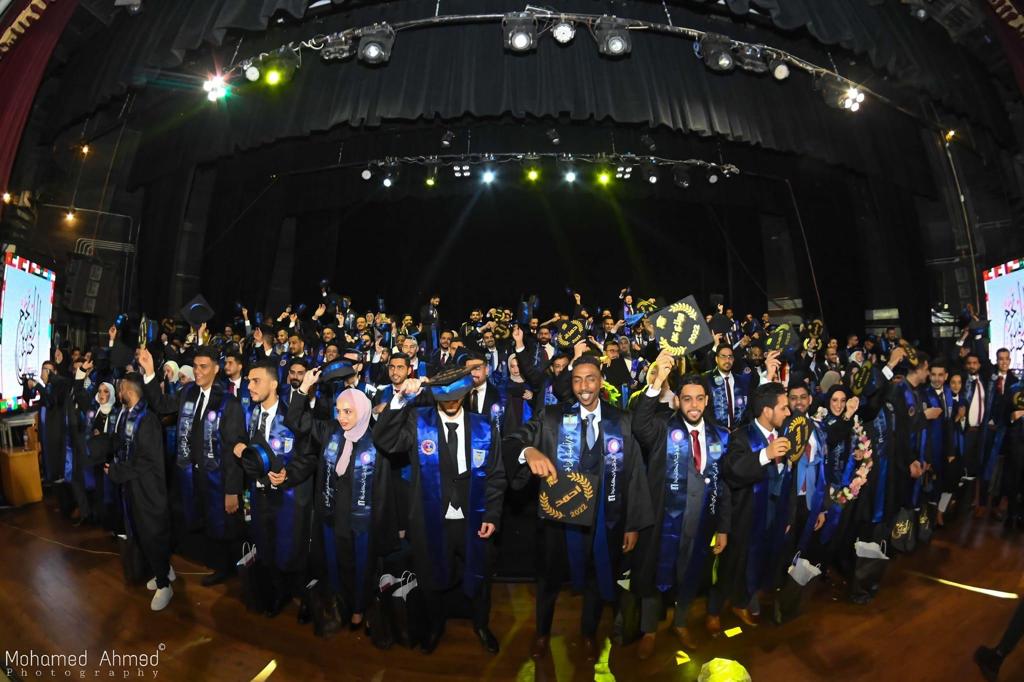 Under the auspices of Professor Dr. Abdelaziz Konsowa, President of Alexandria University, and Dr. Wael Nabil, Vice President of Alexandria University for Education and Student Affairs, the Faculty of Medicine organized the graduation ceremony for class of 2022 (80th class) international students, who numbered 180 students from several countries: including Bahrain, Yemen, Syria, Sudan, South Sudan, Libya, Saudi Arabia, Palestine, Jordan, Iraq, Somalia, and Mauritania.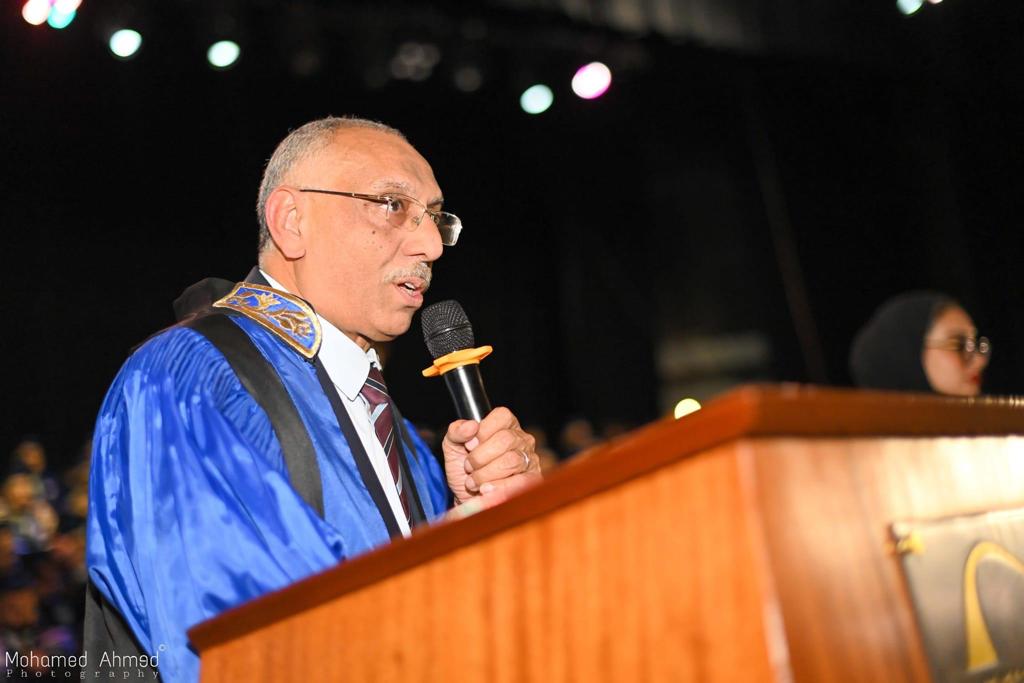 The ceremony was attended by Dr. Ali Abdel Mohsen, Acting Dean of the Faculty of Medicine, Dr. Hala Maklad, Director of International Students Department at Alexandria University, Dr. Abdullah Al-Harahsheh, Cultural Counselor of the Embassy of the Hashemite Kingdom of Jordan, Dr. Thamer Al-Barakat, Deputy Consul of Iraq, Mr. Abdullah Al-Saadawi, Deputy Consul General of Palestine, Mr. Mohamed Hammad, Cultural Affairs Officer at the Consulate of Palestine, Mr. Ziyad Al-Masry, Deputy Cultural Attaché at the Embassy of the Kingdom of Saudi Arabia, in addition to the Vice Deans of the Faculty of Medicine, members of the faculty, and the Secretary General of the University.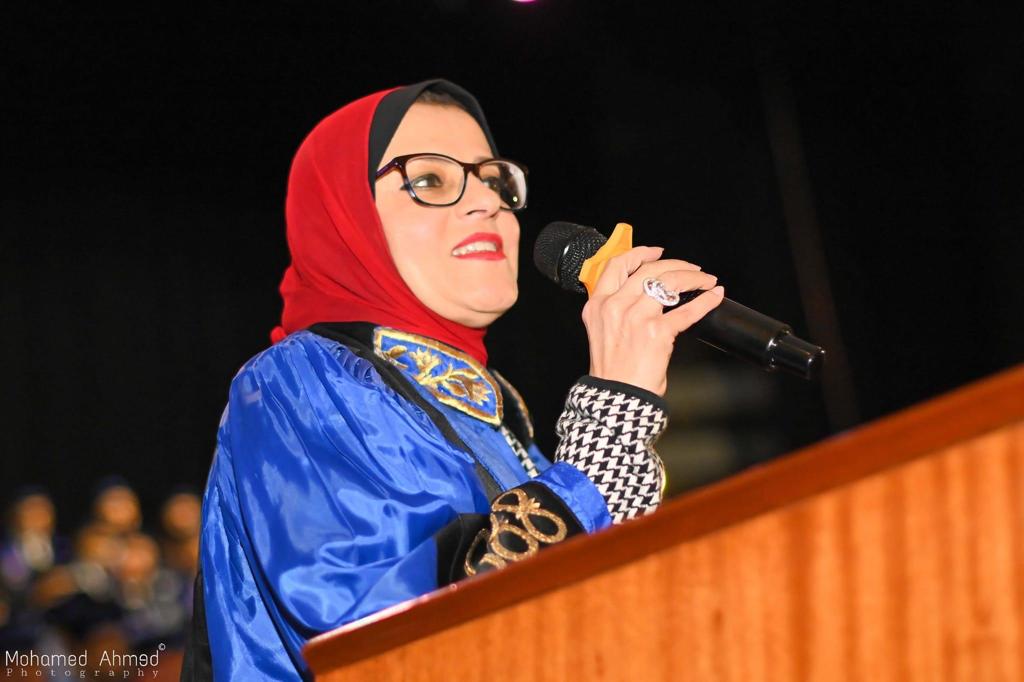 In his speech, Dr. Ali Abdelmohsen welcomed the representatives of the Arab embassies, parents, and graduates, stressing that today is the harvest day in which the students reap the fruits of their efforts that lasted for years, wishing them to be the best ambassadors of Egypt when they return to their countries, and that their efforts will be crowned with progress and success.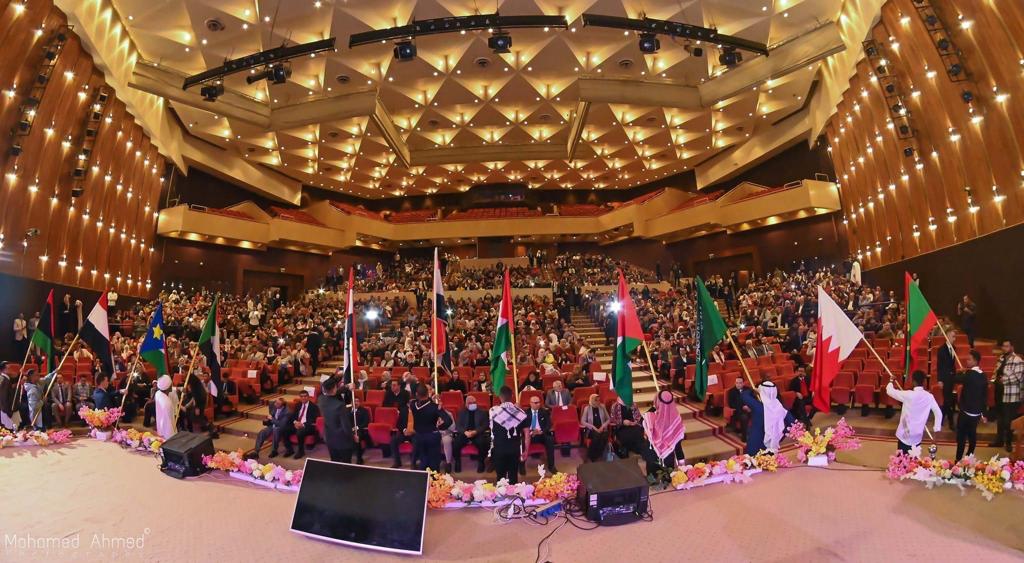 While Dr. Hala Maklad congratulated the students on their graduation, being the conclusion of one stage and the beginning of another, through the practice of a great human profession, which is the profession of medicine, stressing that they should be proud of belonging to the University of Alexandria. She also congratulated the parents and representatives of the embassies on the graduation of their sons and daughters, and their return home as qualified doctors capable of serving their countries.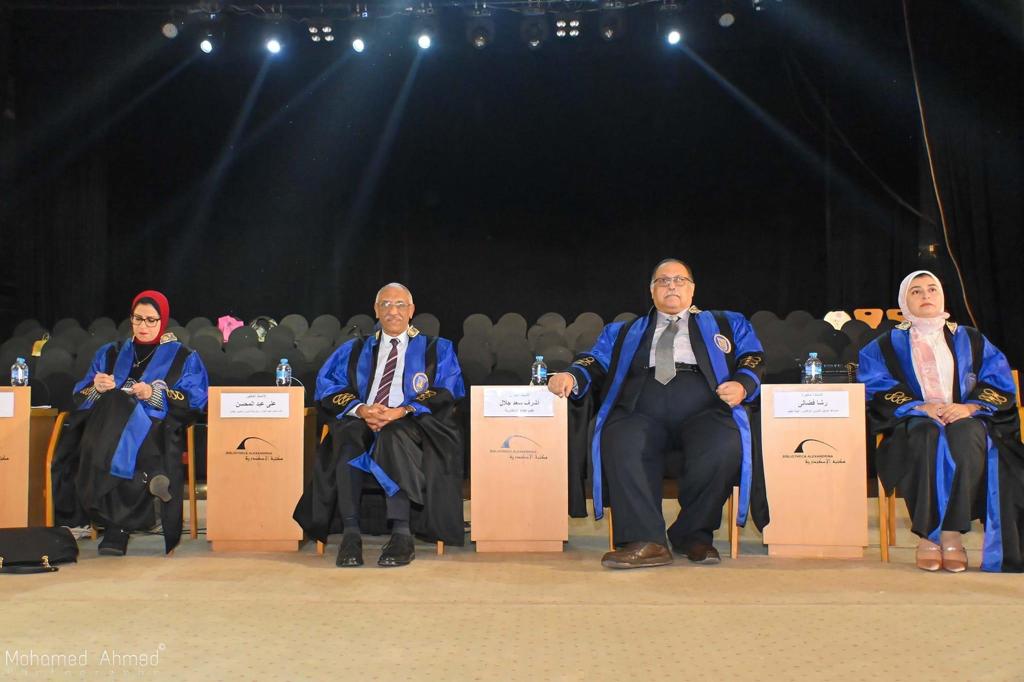 The ceremony included a flag parade of the countries of all the graduates' nationalities, in addition to honouring the graduates, a singing performance by the Faculty of Medicine choir, and the presentation of graduation certificates.