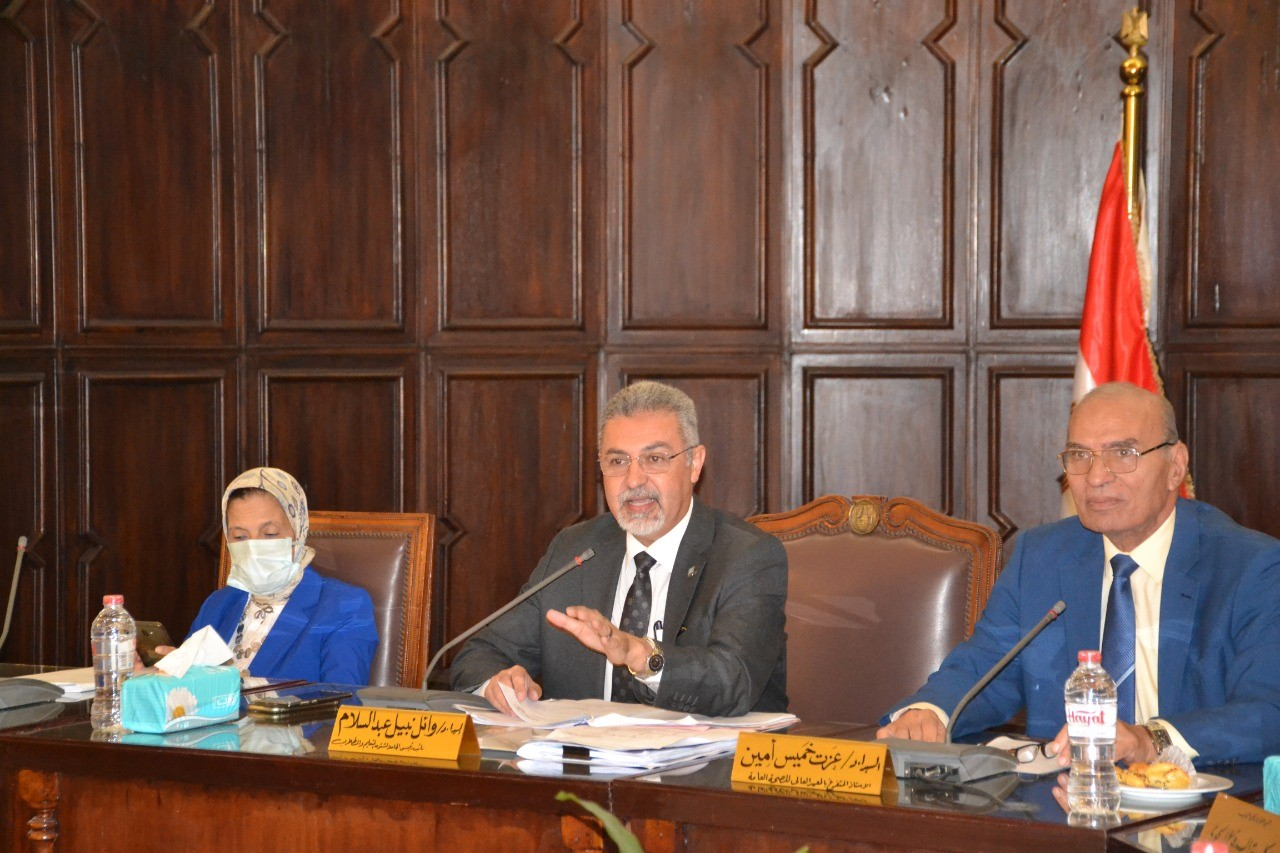 On Monday the 21st of November 2022, the Education and Student Affairs Council, chaired by Dr. Wael Nabil Abdelsalam, Vice President of Alexandria University for Education and Student Affairs, discussed the course of the first semester midterm exams, and the faculties' preparations to hold the final exams of the first semester for the academic year 2023 / 2022, that begin in early January 2023, according to the time map specified by the Supreme Council of Universities.
Dr. Nabil confirmed that the classes timetable will not change in all faculties during the period of the midterm exams, and the lectures are conducted regularly according to the timetables and what was determined in the study map at the beginning of the academic year. He also confirmed the success of the student exchange experience between Alexandria University and Ain Shams University, indicating that the university is in the process of signing a cooperation agreement with Aswan University and Luxor University for student exchange.
• The council also reviewed the details of the plan of student activities that have been implemented since the beginning of the year, and the university's preparations to organize student union elections, starting next Thursday.
• The Council honoured Dr. Nagda Ibrahim Madi, Vice Dean of the Faculty of Specific Education for Education and Student Affairs, for the end of her tenure as Vice Dean of the Faculty, wishing her success.