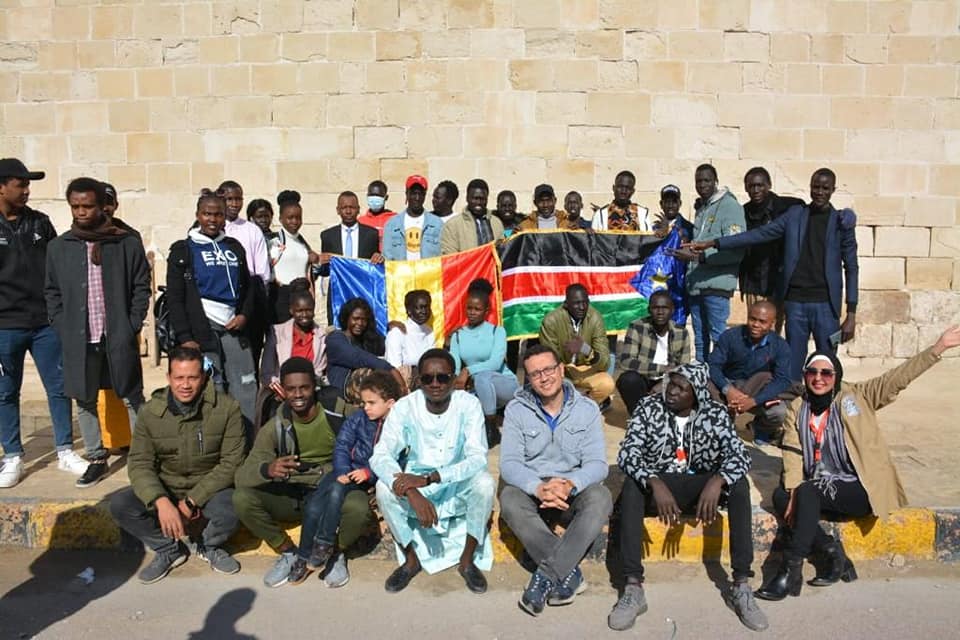 In the interest of Alexandria University to provide the best care for foreign students, and under the patronage of Dr. Abdelaziz Konsowa, President of the University, and the supervision of Dr. Wael Nabil, the Vice President for Student Education Affairs, the Department of Foreign Students Affairs and Welfare at Alexandria University organized a number of induction trips for students New foreigners to learn about the landmarks of Alexandria, the trips included the tourist places in Alexandria governorate, including the Qaitbay Citadel, the Roman theater and the pillar of the pillar.
Dr. Hala Makled, Executive Director of the Foreign Student Affairs and Welfare Department, indicated that organizing these trips came with the aim of introducing students to the most important tourist and archaeological sites in Alexandria, educating them, and providing them with historical information about these places. She added that the University's Foreigners Department has organized three trips so far, the first trip included 200 Sudanese students, and the second trip included about 150 students from South Sudan, Kenya, Chad, and various countries of the African continent, and the third trip included about 60 students from Syria, Iraq, Palestine, and Jordan, and she said that it is currently taking place. Organizing the rest of the trips to include the rest of the students of different Arab and foreign nationalities, under the supervision of the Director-General of the Youth Welfare Department at the university and a team from the administration.
For their part, the foreign students expressed their happiness with these trips, and their desire to learn more information about the important tourist places in Alexandria, which they consider their second home, and that they came to Alexandria with all hope of achieving their dreams in a better future for themselves and their country.