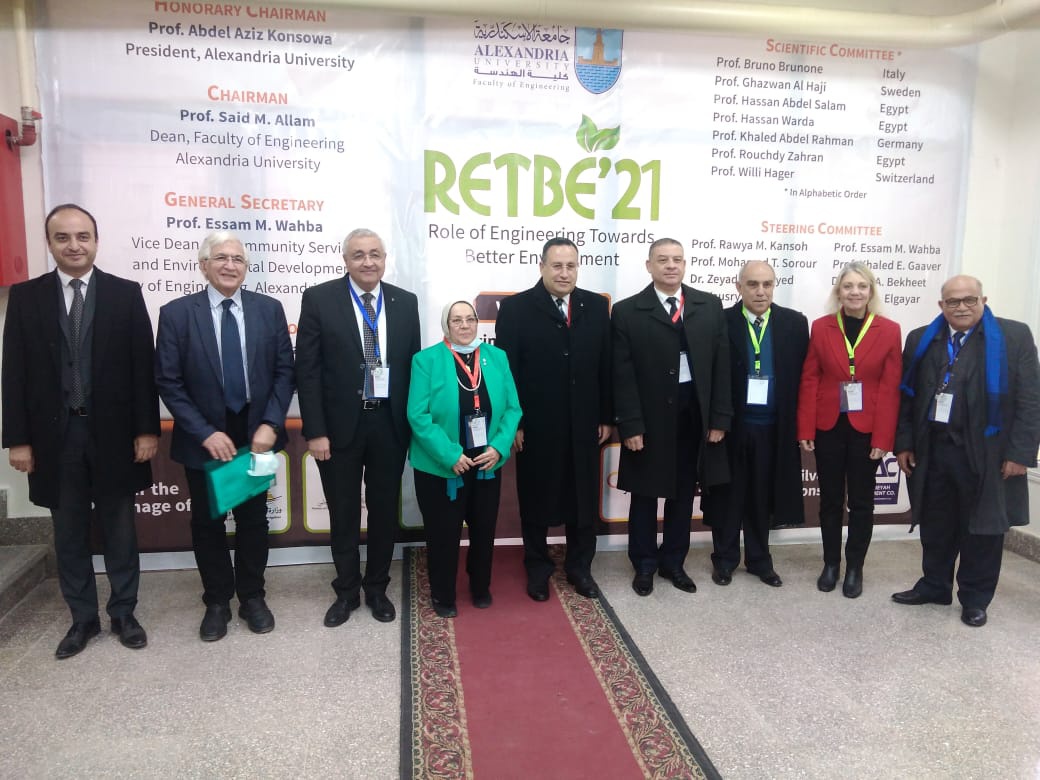 Towards achieving the 2030 vision, the Faculty of Engineering at Alexandria University is hosting the 12th International Conference "Role of Engineering Towards Better Environment" RETBE'21. The theme of the conference this year will be "Vision 2030: Engineering Challenges in the Midst of the Pandemic".
The conference will be held from 20 to 22 December 2021 in Alexandria, Egypt. It continues to uphold the mission of the preceding successful series of RETBE conferences that started over 20 years ago, emphasizing the challenges facing the environment and the need for innovative actions and policies.
RETBE'21 conference is to bring together innovative Academia, Industry and Government in the fields of: Engineering, Technology and Environment to a common platform where researchers, scientists, and engineers can exchange their findings with global experts and officials.
Within the 2030 vision, the conference provides attendees and participants with the opportunity to share their experiences and ideas with peers from various parts of the world with the purpose of helping delegates to foster business and research relations for collaboration in the future