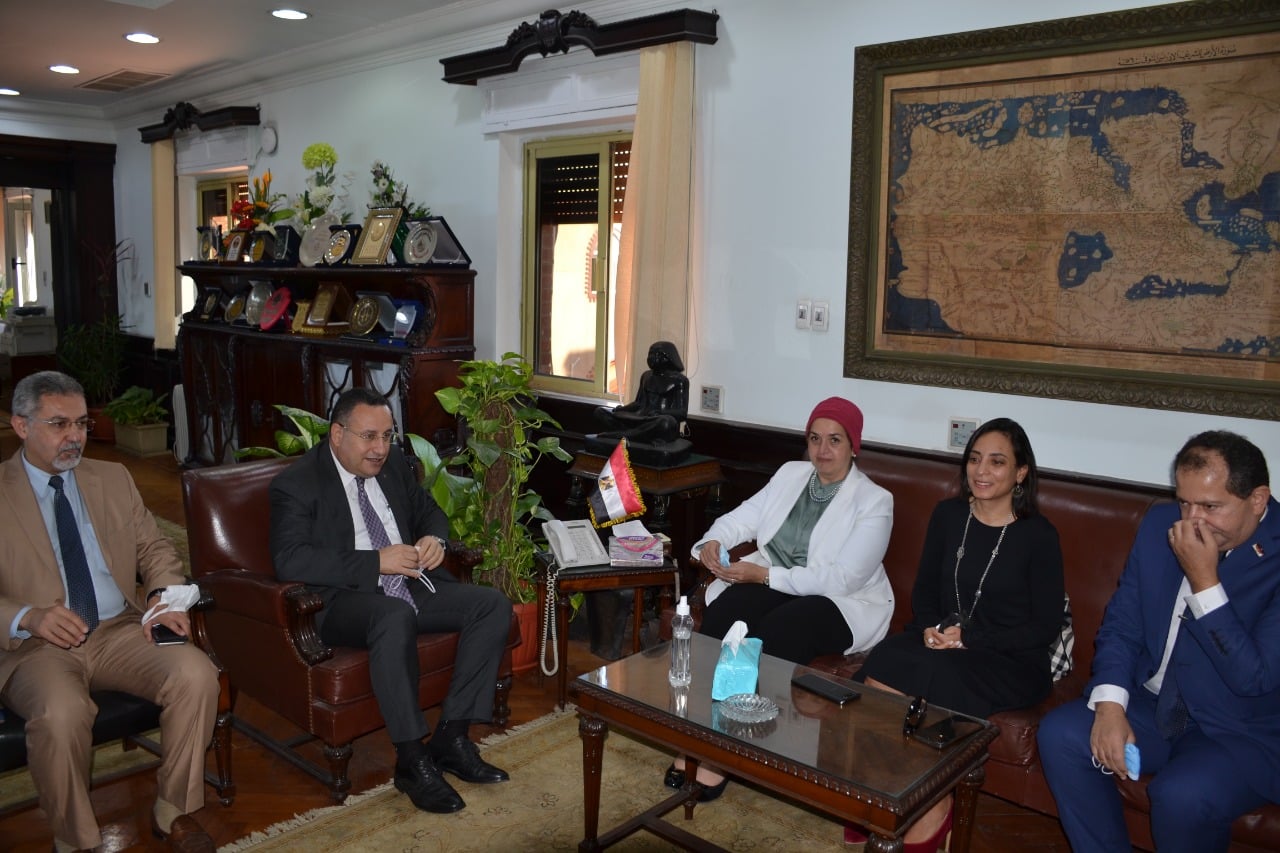 On Wednesday, November 3, 2021, Dr. Abdelaziz Konsowa, President of Alexandria University, received Dr. Dina Rashid, Vice President of the American University of Chicago for Educational and Academic Affairs, and Dr. Mais Abu Hijab, Director of the Education and Grants Sector at Sawiris Foundation for Social Development, to discuss ways of cooperation between the universities of Alexandria and Chicago, And opening new horizons for cooperation in the field of scholarships for students of the Faculty of Economic Studies and Political Sciences, as well as possible future aspects of cooperation between the two universities in various scientific and academic fields.
During the meeting, Dr. Konsowa stressed the keenness of Alexandria University to consolidate cooperation with the University of Chicago, and to coordinate between the two sides to cooperate in various academic disciplines, and to establish joint academic degrees between the two universities, within the framework of the university's strategy to move towards internationalizing education for global competition.
While Dr. Dina Rashid confirmed that the Sawiris program at the University of Chicago seeks to provide greater opportunities for outstanding students from Alexandria University, and to grant joint scientific degrees in all disciplines, which will result in the agreements during the coming period.
The meeting was attended by Dr. Wael Nabil, Acting Vice President of Alexandria University for Education and Student Affairs, Dr. Ahmed Wahban, Dean of the Faculty of Economic Studies and Political Science, Dr. Osama Al-Adly, Vice Dean for Education and Student Affairs, and Dr. Mamdouh Mahmoud Mansour, Head of the Department of Political Science at the faculty.