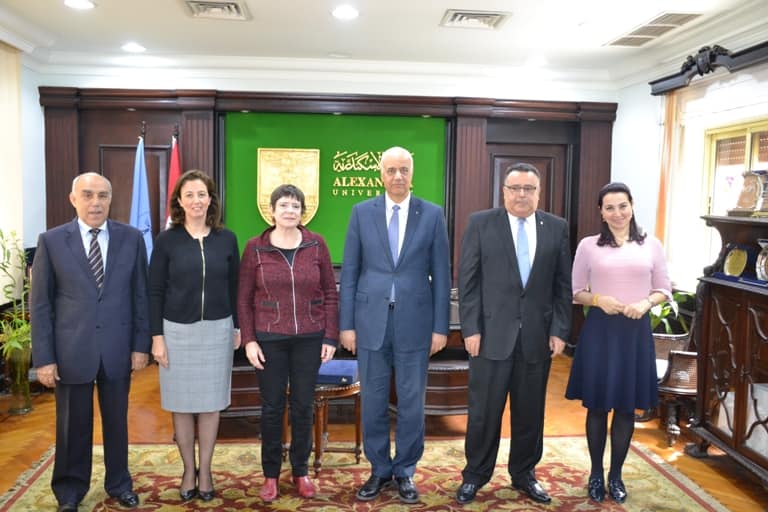 The President of Alexandria University Dr. Essam El Kordy has recently received Dr. Clodine Dossari the cooperation officer in Aix-Marseille University to discuss ways of cooperation between the two sides such as students exchange, joint degrees and receiving French students to study in Arabic Learning Center of Alexandria University.
The two parties agreed to renew the framework agreement during the celebration that will be held in July in the occasion of 15 years of cooperation between the two universities.
The meeting was attended by the former Rector Dr. Hassan Nadir; the consultant of the university for international cooperation, Dr. Hisham Gaber the University Vice-President for Education and Students Affairs and Dr. Gihan Gwifel the Assistant of University Vice-President for international cooperation.