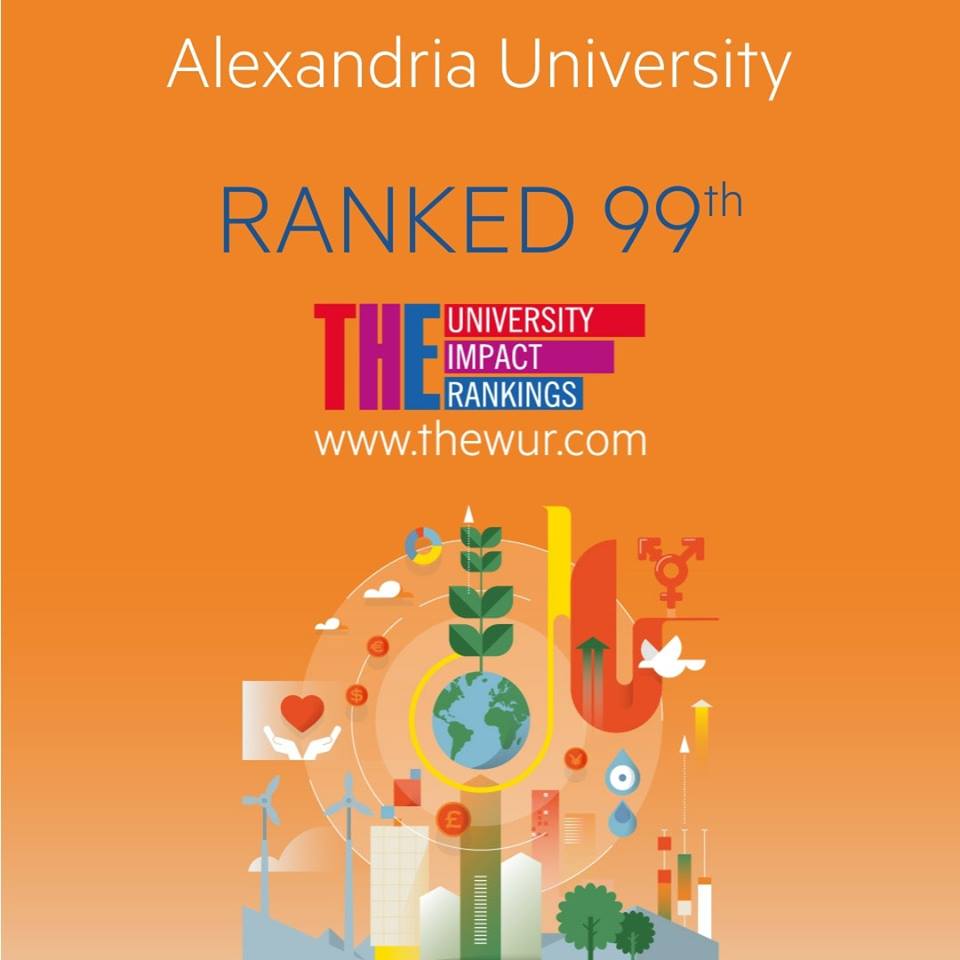 The British magazine "Times Higher Education" publicized that Alexandria University has ranked within the top 100 universities on the British ranking "University Impact Ranking" for 2019 as it comes 99 among 462 university from 76 country.
The university president Dr. Essam El Kurdi declared that the university progress on world ranking reflects the university aptitude to achieve its strategic goals like presence on the list of best universities.
He added that the mentioned British ranking depends on criteria of documented engagement of university activities related to the 17 sustainable development goals SDG as one of success measures.
Dr. Kurdi indicated that Alexandria University has achieved the first place among the 16 Egyptian universities participated in the ranking.