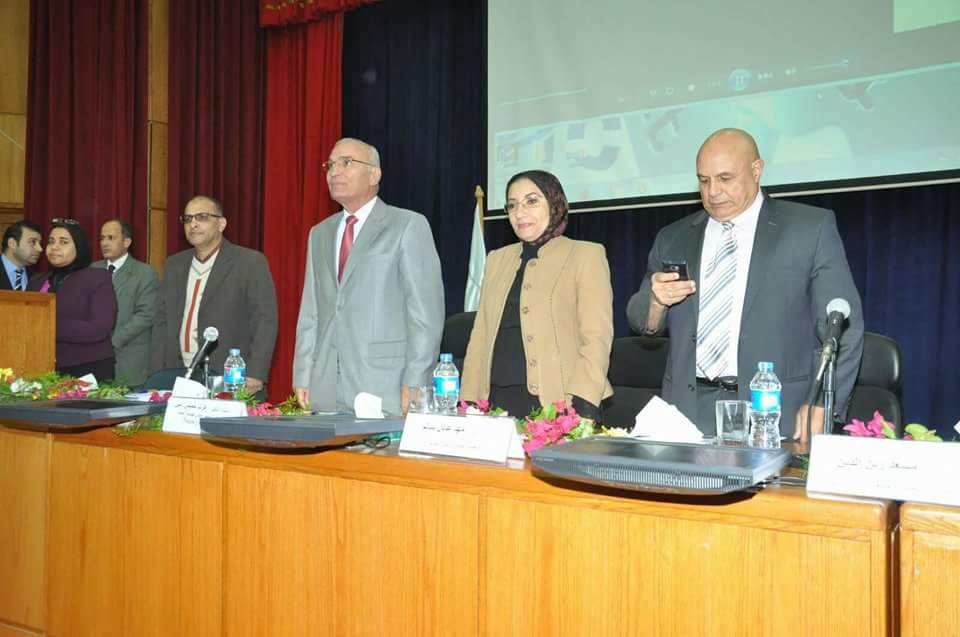 The Faculty of Nursing - Alexandria University organized the international scientific conference on nursing care science in the Great Hall of the conference center – Semouha, in the period from 4 to 5 January 2016.
The conference launched under the title of "Infection control and personal hygiene" under auspices of Dr. Rushdi Zahran President of the University and Dr. Maha Adel Salem, Dean of the Faculty.
The importance of the conference is its main emphasis of effective contribution to the development of the nursing career and raising the level of nursing care with the participation of educational institutions from Egypt and Arab and foreign countries. The Conference focused on highlighting the importance of infection control and patients health, exchanging scientific expertise at local and global level that aim to control the infection and personal hygiene.
Participants from several Arab and European universities attended the conference including Egypt, Lebanon, Morocco, Sweden, Italy and Czechoslovakia. The attended the opening ceremony was attended by Dr. Ezzat Khamis, the former university deputy and the coordinator of TEMPS project also in addition to faculty deputies and deans of some Faculties of Nursing in Egypt and many of faculty members, assisting staff and employees.