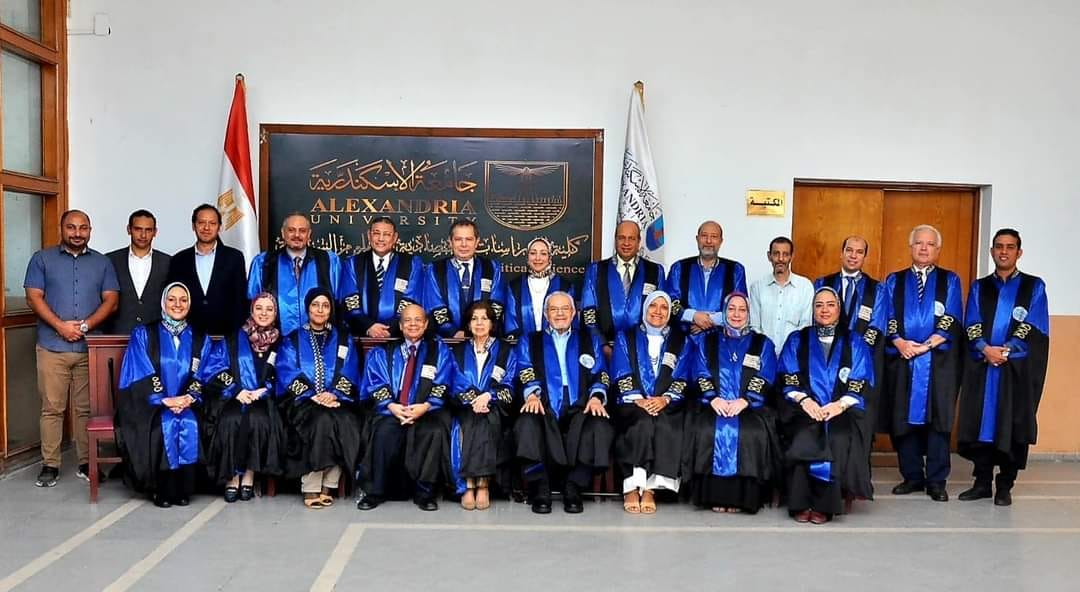 Under the auspices of Professor Dr. Abdelaziz Konsowa, President of Alexandria University, the Faculty of Economic Studies and Political Sciences held its second annual conference under the title: "The Faculty of Economic Studies and Political Sciences between Reality and Development Challenges".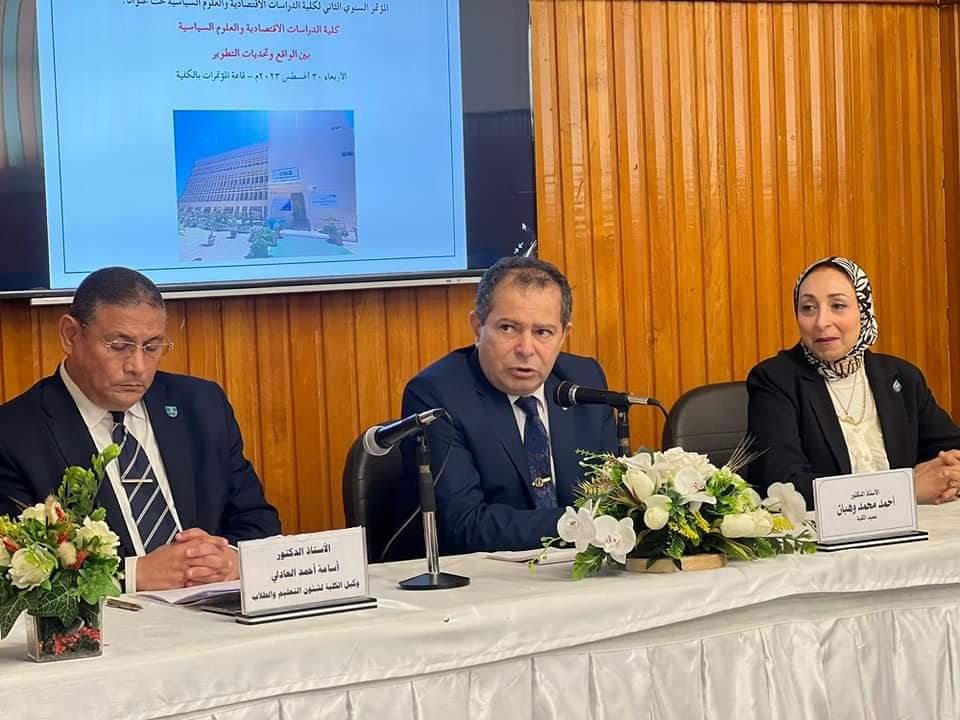 In his speech, Dr. Ahmed Wahban, Dean of the Faculty, pointed out the importance of this conference as it is an authentic university tradition in order to develop the faculty. He stressed the necessity of developing the content of the scientific curricula for the courses and adding some other courses to keep pace with the ongoing developments in the educational process at the global level, as well as making some amendments to the internal regulations for the bachelor's level in order to raise the efficiency and quality of the educational process.
He also pointed out a number of axes, the most prominent of which are: quality and the faculty's keenness to apply for a certificate of accreditation and quality, scientific research, encouraging faculty members and assisting staff to participate in various research projects, and keenness to publish research papers in prestigious academic journals, community service, support for the academic and professional training of faculty graduates, and the prominent role played by the training and qualification unit for the labour market.
In his speech, Dr. Osama El-Adly, Vice Dean of the Faculty for Education and Student Affairs, reviewed the educational process, which has become a continuous and uninterrupted process throughout the year under the credit hour system, evaluated the process of academic guidance for students of the credit hour system, evaluated the regularity of exams, and presented some recommendations that would increase efficiency of the education and student affairs sector at the faculty.
Dr. Sherine Nosseir, Vice Dean of the Faculty for Postgraduate Studies and Scientific Research, reviewed the numbers enrolled in the faculty's diploma, master's, and doctoral programs, and reviewed the most prominent challenges faced by the graduate studies sector in all its aspects. She pointed to the tremendous developments witnessed by the faculty's library, most notably the trend towards providing library services completely electronically. In the same regard, Dr. Sherine Nosseir mentioned that the library's work team entered 96% of the foreign books, 46% of the Arabic books, and 52% of the scientific theses into the Egyptian University Libraries Union system, and in her evaluation of the faculty's scientific journal, Dr. Nosseir pointed out that the magazine's evaluation has been graded according to the Supreme Council of Universities since 2020 until it reached 7 out of 7 points in 2023.
Dr. Ahmed Mandour, Head of the Economics Department, and Dr. Mamdouh Mansour, Head of the Political Science Department, presented working papers that addressed the most prominent challenges, in addition to proposals that would raise educational efficiency in the two scientific departments.
The conference sessions continued throughout the day and concluded with a number of recommendations intended to be implemented in the academic year 2023/2024.
https://schema.org/Article">