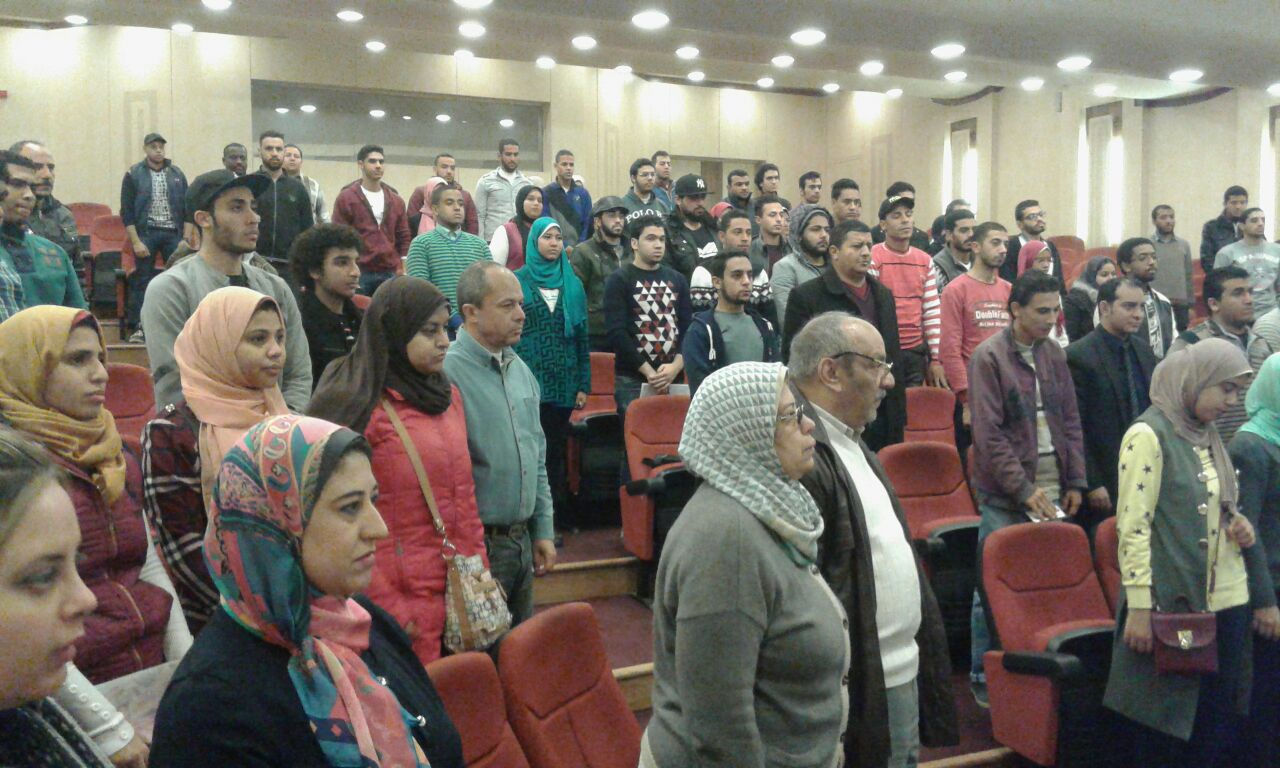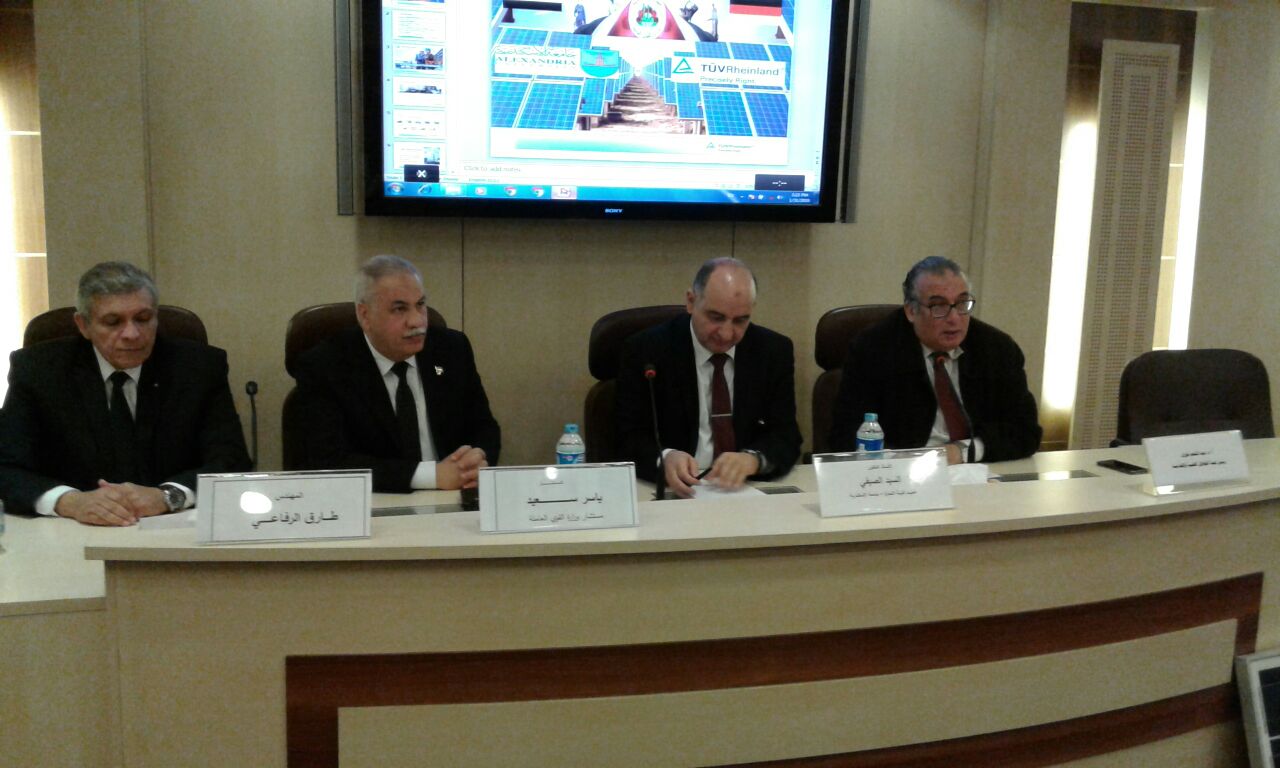 Under the patronage of Mr. Mohamed Saffan, Minister of Manpower and Prof.Dr. Essam El Kordy, President of Alexandria University, the Faculty of Commerce organized on Wednesday 31/1/2018 under the chairmanship of Dr. El Sayed El-Saifi, Dean of the Faculty and in cooperation with the Ministry of Manpower, the first training courses in the field of solar energy applications under the title "The future of solar energy," which was attended by Mr. Tarek Rifai, Director of Inspection Department.
Dr. Saifi stressed the importance of these courses in spreading the culture of entrepreneurship among young students and university graduates. He added that the course aims to learning how to produce, install, operate and maintain solar panels in cooperation with the largest international companies in this field.
Dr. Abdel Moneim Fawzy expressed the possibility of implementing this idea among the people of Zawaideh area, where 50 individuals have already been sent as a first step to attend the workshop and training courses to rehabilitate them in order to find job opportunities for them and raise their standard of living and benefit from these energies in the near future. As part of the University's keenness to spread the culture of self-employment among the members of society.
The seminar was attended by Mr. Yasser Saeed, Advisor from the Ministry of Manpower, faculty members and a large number of students.