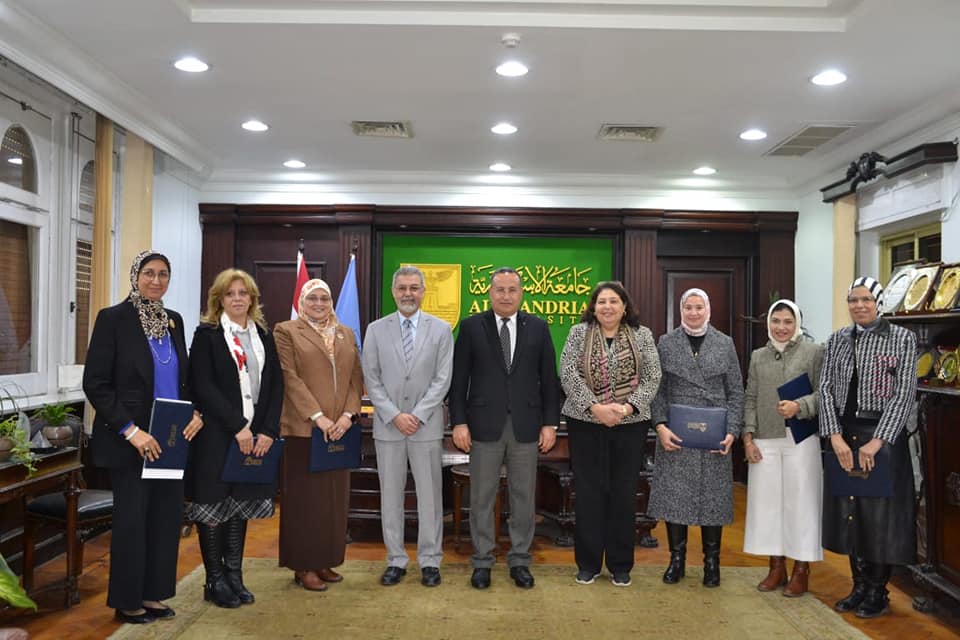 Dr. Abdelaziz Konsowa, President of Alexandria University, congratulated the faculty members, directors of educational innovations and distance learning units in the faculties, who passed the training program entitled "Teaching and Digital Learning", which is the first project of the Egyptian National Center for the International Institute for Distance Learning affiliated with the International Center for Innovation in Education. higher online
IIOE Egypt National Center
Affiliated to UNESCO and its headquarters at Ain Shams University, as Alexandria University is a member of that national network, in the presence of Dr. Wael Nabil, Vice President of Alexandria University for Education and Student Affairs.
Dr. Ghada Al-Khayat, Director of the Center for Educational Innovations and Distance Learning at Alexandria University, indicated that the training program aims to train participants on the latest trends in education and digital learning, designing courses for this purpose, and methods for assessing their efficiency.
During the meeting, the University President also congratulated Dr. Dina Wahiba, Executive Director of the Educational Innovations and Distance Learning Unit at the Faculty of Tourism and Hotels, on the success of the event organized by the unit under the title "In Love with Alexandria", which worked on developing students' innovative skills in the field of tourism, in cooperation with the Tourism Promotion Authority.