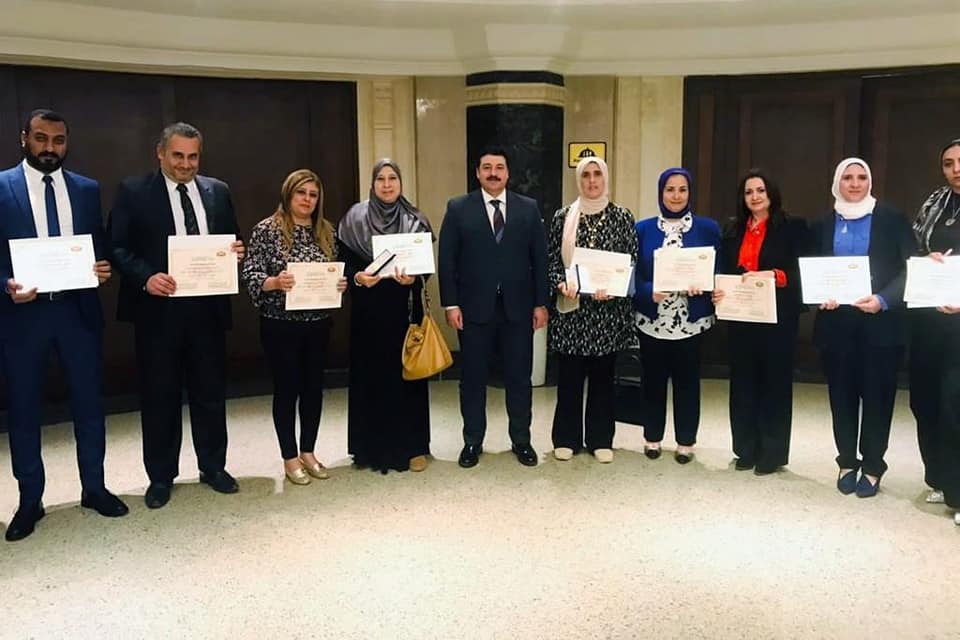 As Alexandria University is keen to spread the values of integrity and transparency, in cooperation with the National Anti-Corruption Academy, 20 employees from the administrative structure of Alexandria University participated in the training course prepared by the Academy in the field of governance and anti-corruption in Alexandria Governorate, from 13 to 16 November 2022.
Professor Dr. Abdelaziz Konsowa, President of Alexandria University, indicated that the university is keen to cooperate with the Administrative Control Authority to achieve sustainable development goals, by launching Egypt's Vision 2030 and raising economic growth rates, noting that the university participates in this session with the aim of activating the values of integrity and transparency for university employees, as well as raising the efficiency of administrators at Alexandria University and spreading awareness of the dangers of corruption and ways to prevent it, and highlighting the state's efforts and strong will to fight it, through implementing the principles of the national strategy launched by President Abdel Fattah El-Sisi to combat corruption and spreading awareness of its negative effects and risks. He valued the great efforts exerted by the Administrative Control Authority in raising awareness of corruption issues and spreading the values of integrity and transparency, through training courses and various communication activities held by the Authority in all institutions to reduce the risks of corruption.
Mr. Mohamed Fathi Abul-Nasr, Acting Secretary-General of the University, indicated that the university leadership was keen on the participation of its employees in the training course that was held for the first time in Alexandria to raise the level of performance of the administrative structure at Alexandria University, and to establish the values of justice, responsibility, and accountability. He explained that the training program included an introduction to corruption, its causes and negative effects on Egyptian society and national security, anti-corruption frameworks in Egypt, international anti-corruption agreements, the national anti-corruption strategy, digital transformation and the information structure of the Egyptian state, governance and preventive oversight, Egypt's strategy for sustainable development, and how to disseminate the values of integrity and transparency in society.