Alexandria University
General Administration for Public Relations and Information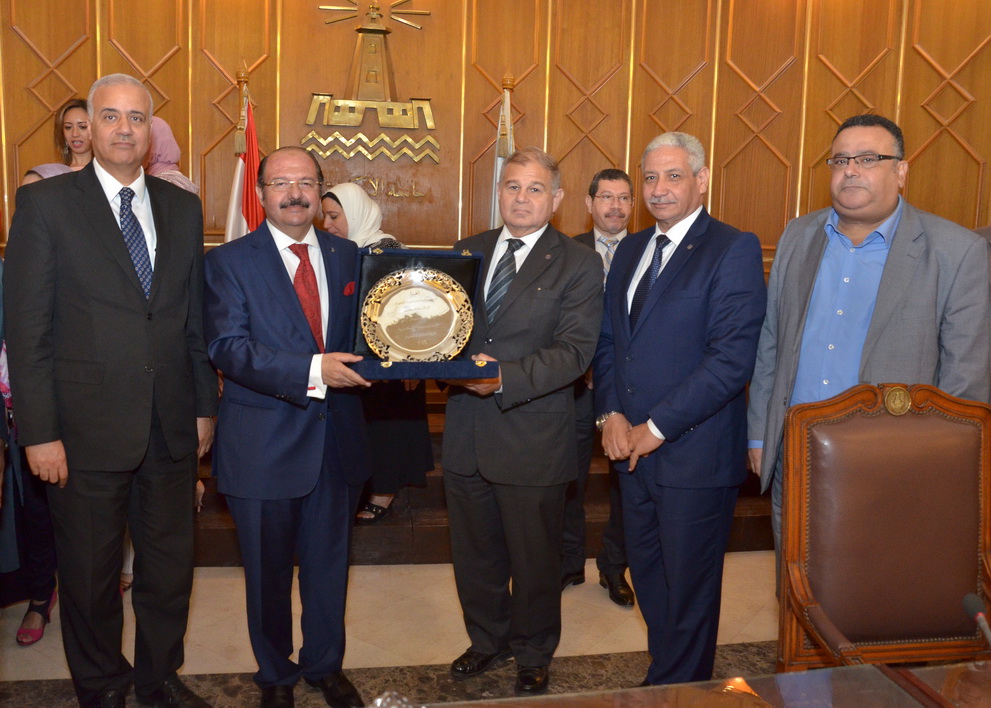 The Graduate Studies and Research Council at Alexandria University held a celebration to honor Dr. Seddik Abdel Salam the University Vice President for Graduate Studies and Research for reaching retirement age in presence of Dr. Roshdy Zahran the University President and University Deputies.
Appreciation was expressed for Dr. Seddik contributions in university service and scientific research during his work and his achievements to improve education system and regulations of graduate studies for student benefit and in accordance with latest international systems. The attendants also appreciated his constant efforts to support young faculty members by providing travel opportunities to study abroad in distinguished universities. Dr. Seddik has been usually encouraging cooperation with world universities and creating common degrees in various disciplines that serves the development objectives of Egypt in addition to promoting young researchers and international publication, establishing research labs and supporting research projects related to community issues and industry problems believing on scientific research importance in enhancing the national economy and achieving comprehensive renaissance in Egypt.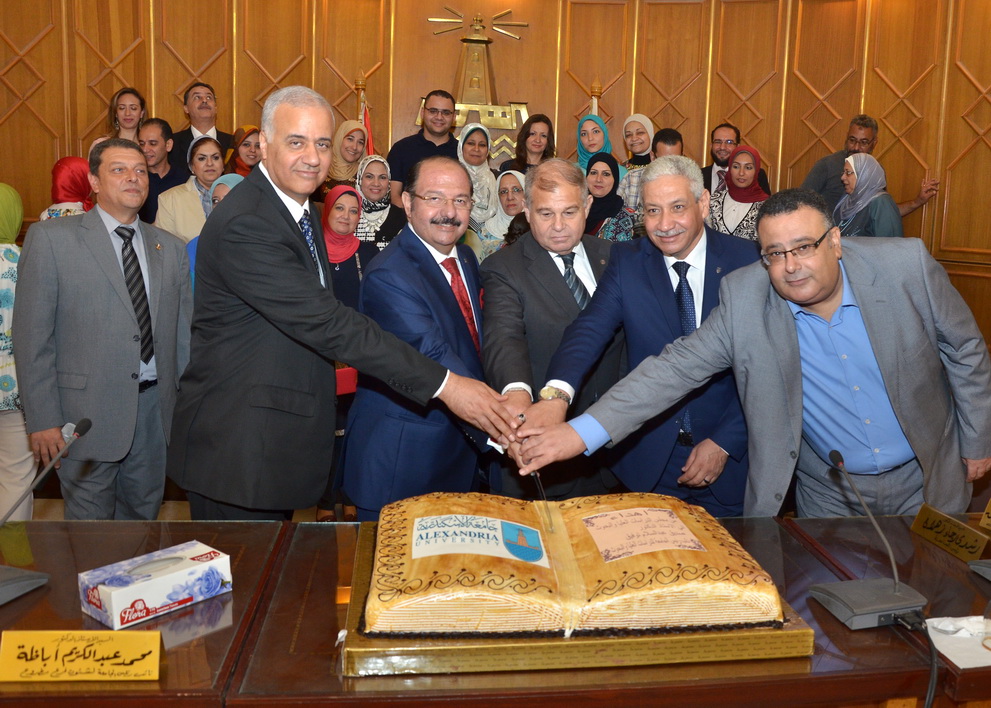 The Council adopted a proposal to amend the administrative and financial regulation of the International Program at Faculty of Medicine to include postgraduate programs within the current program in order to allow chances for various nationalities to complete their studies in the faculty. This came in accordance with university policy of increasing educational services and higher education opportunities for surrounding countries and attracting foreign students to study in the university.
The Council also adopted the new established Postgraduate Program (International resident doctor & International Fellowship) in the International and the French Program at Faculty of Medicine.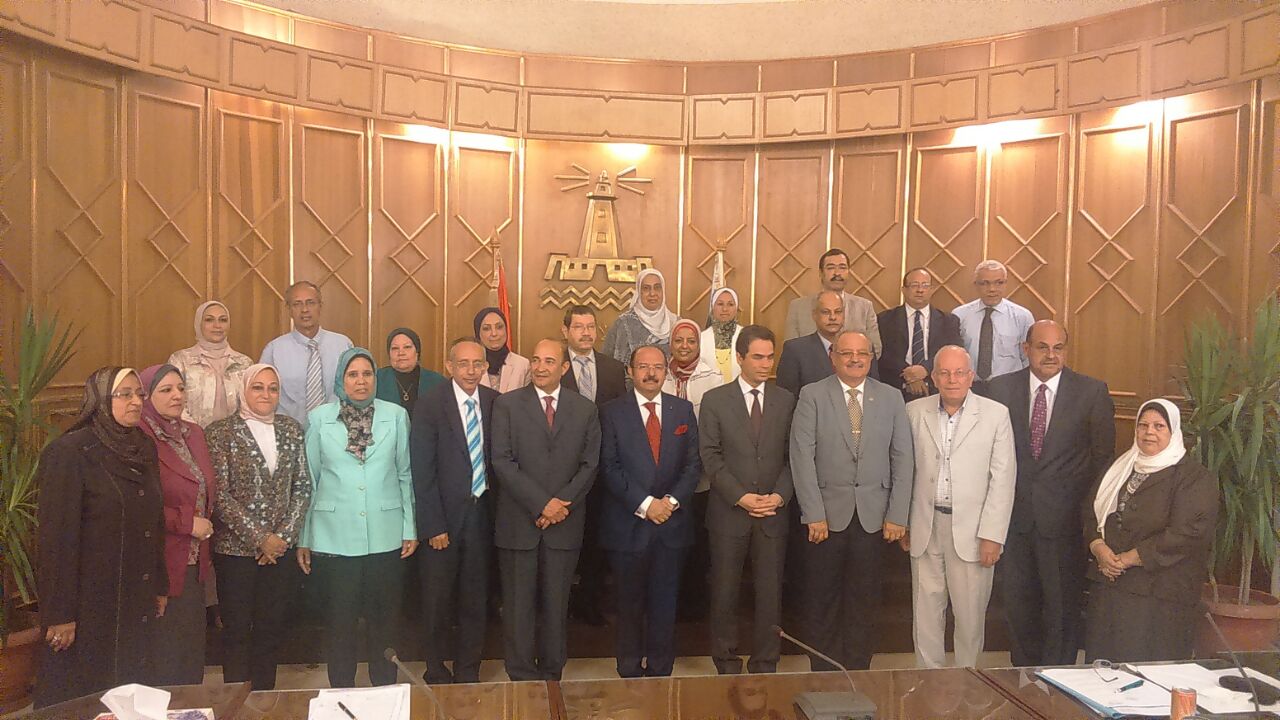 The Council also approved the draft of cooperation protocol between the Faculty of Education at Alexandria University (French Language Section) and the French Institute in Egypt for cooperation to hold workshops and continuous training aiming to improve the level of French Language of students.
The Council also adopted the cooperation agreement between the Faculty of Medicine and El Salamah Hospital in Kuwait to exchange experiences, cooperation and training in the medical field.